COUNTY TEAMS UP WITH PROJECT LINUS TO DONATE BLANKETS TO AFGHAN REFUGEES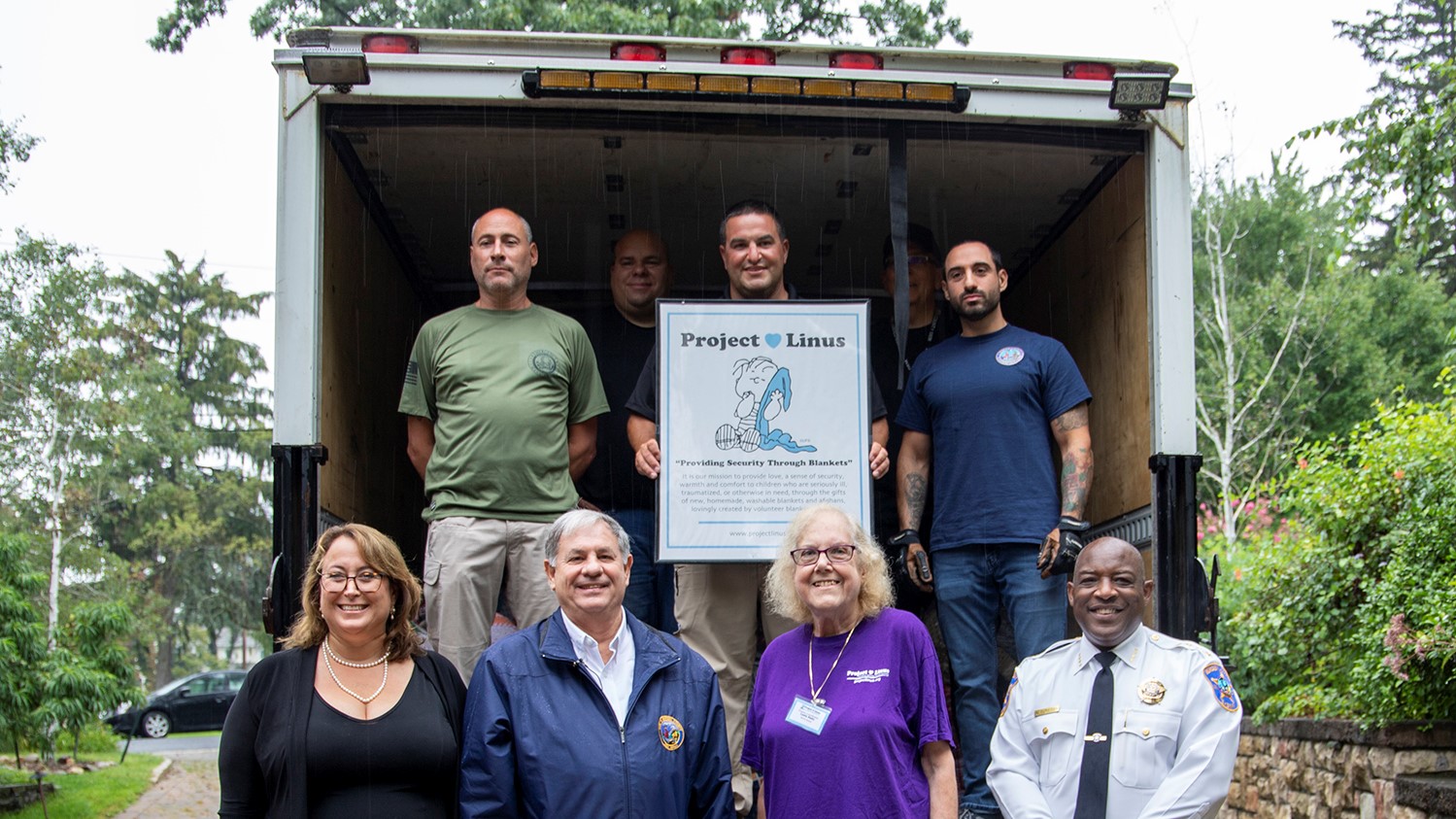 (WOODCLIFF LAKE, NJ) – This morning, the County of Bergen teamed up with local non-profit Project Linus to donate over 800 blankets to Afghan refugees currently situated at McGuire Fort-Dix Air Force Base after evacuating Kabul.
The blankets, which are currently enroute thanks to the County's Office of Emergency Management, were knitted locally by Northern New Jersey Project Linus chapter "blanketeers." Project Linus aims to provide love, a sense of security, warmth and comfort to children who are seriously ill, traumatized, or otherwise in need through the gifts of new, handmade blankets and afghans, lovingly created by volunteers. To date the organization has delivered over 53,000 blankets.
Photo Caption – Bergen County OEM staff joined by Bergen County Commissioner Vice Chair Tracy Zur, Bergen County Executive Jim Tedesco, Project Linus member Leslie Maltz, and Sheriff Anthony Cureton