Northern NJ Community Foundation Awards Grant to City Green for Food Security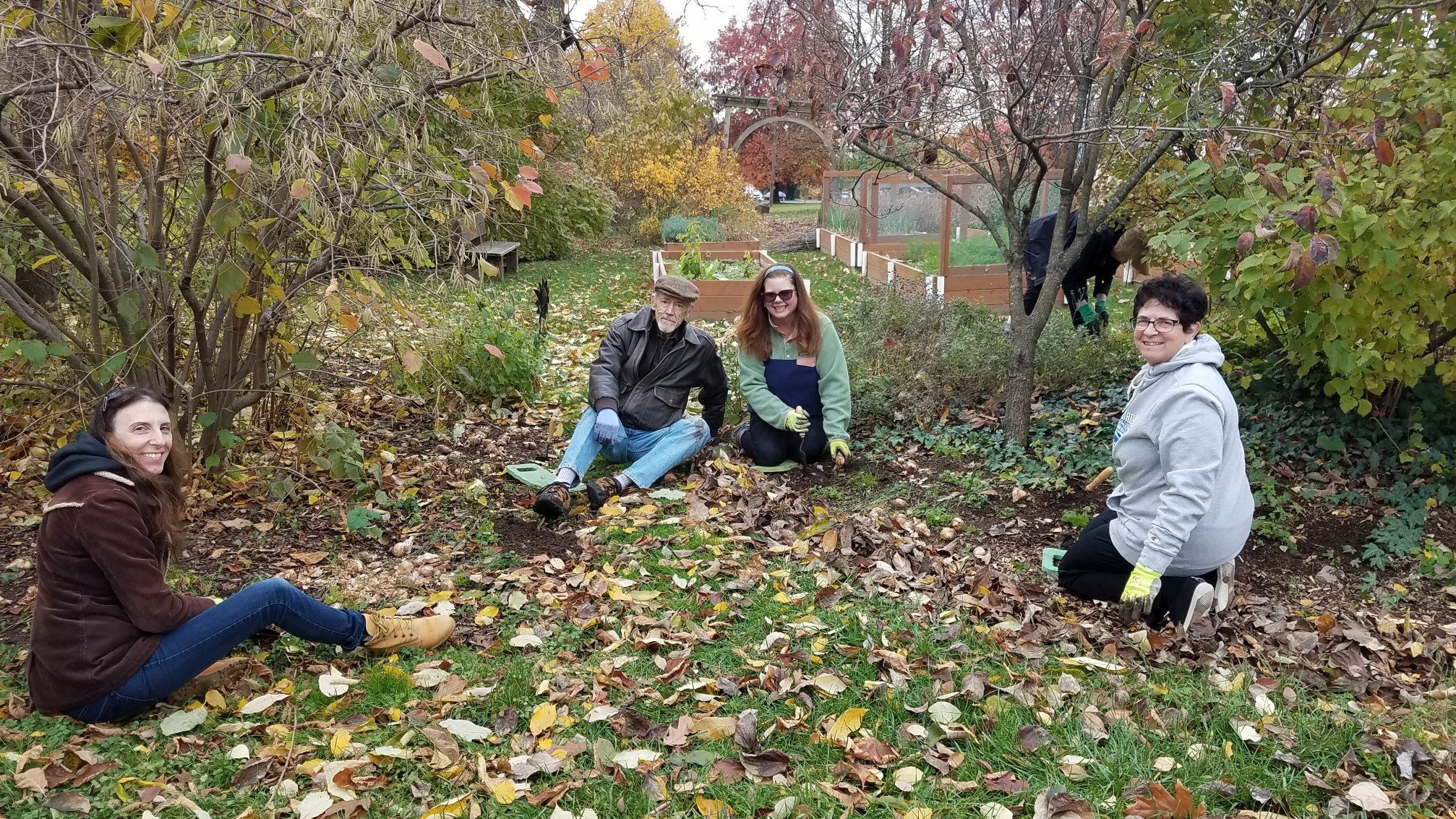 (Hackensack, New Jersey; January 25, 2022) -- The Northern New Jersey Community Foundation (NNJCF) announces a grant has been awarded to City Green through support from Visions Federal Credit Union to address food insecurity in the area. 
The NNJCF, a not-for-profit organization headquartered in Hackensack, New Jersey, improves community life through its work in education, public health, civic engagement, the arts, philanthropy, and the environment.
            The grant award is part of the foundation's environment focus area's Climate Action Mobilization Project (CAMP).  CAMP mobilizes a response to regional crises of economic disruption, the COVID-19 pandemic and climate change, and the need for coordinated, multi-community resiliency planning and action.      
Food Security Through Community Gardens
            City Green, a nonprofit organization based in Clifton, New Jersey, received the $1,500 award to carry out its Farm and Market program.  The grant aids the organization's activities to connect with local governments and community organizations in northern New Jersey to provide increased access to, and affordability of local, farm-fresh food ensuring nutritious food is available for all.  Furthermore, the award supports City Green's commitment to its pantry partners, including CUMAC, Father English Food Pantry, St. Peter's Haven, and the Paterson Veteran's Assistance Food Pantry, while continuing its work with the LocalShare gleaning program.
National Community Foundation Week
            The NNJCF joined community foundations nationwide to celebrate National Community Foundation Week from November 12-18, 2021.  In 1989, former president George H.W. Bush established National Community Foundation Week to raise awareness about the important role philanthropic organizations like the NNJCF play in fostering local collaboration and innovating solutions to address persistent civic and economic challenges.
            During that week, the NNJCF's staff and board members volunteered at City Green's garden in Paterson to highlight the serious issue of food insecurity in the region.  This volunteer opportunity expanded the Foundation's efforts to develop and encourage community gardening, as a source of food security in northern New Jersey. The Foundation's volunteers cleaned and cleared trash and dead foliage from the garden.  They also planted daffodil bulbs to attract pollinators in the spring to the garden's fruits, vegetables, and herbs.  
About NNJCF
            Founded in 1998, the Northern New Jersey Community Foundation (NNJCF), a not-for-profit 501(c)(3) organization based in Hackensack, New Jersey, focuses primarily on civic engagement, education, public health, the environment, philanthropy, and the arts.  The NNJCF works with local governments, school districts, businesses, non-profit organizations, and citizen groups in Northern New Jersey to improve community life.  The Foundation's partners identify and resolve regional problems and opportunities by talking and learning from each other and sharing ideas, best practices, services, and resources. 
            For more information, visit www.nnjcf.org, send an email to nnjcf@nnjcf.org, or call (201) 568-5608.  Follow the NNJCF on Facebook at Northern NJ Community Foundation/ArtsBergen and Twitter @NNJCF.
Photos Caption: During National Community Foundation Week, the Northern New Jersey Community Foundation's volunteers cleared debris, trash and dead foliage from the City Green garden in Paterson.
Photo Credit: Northern New Jersey Community Foundation