MAGYAR BANK PRIORITIZES INDOOR AIR QUALITY FOR HEALTH & WELLNESS OF EMPLOYEES AND CUSTOMERS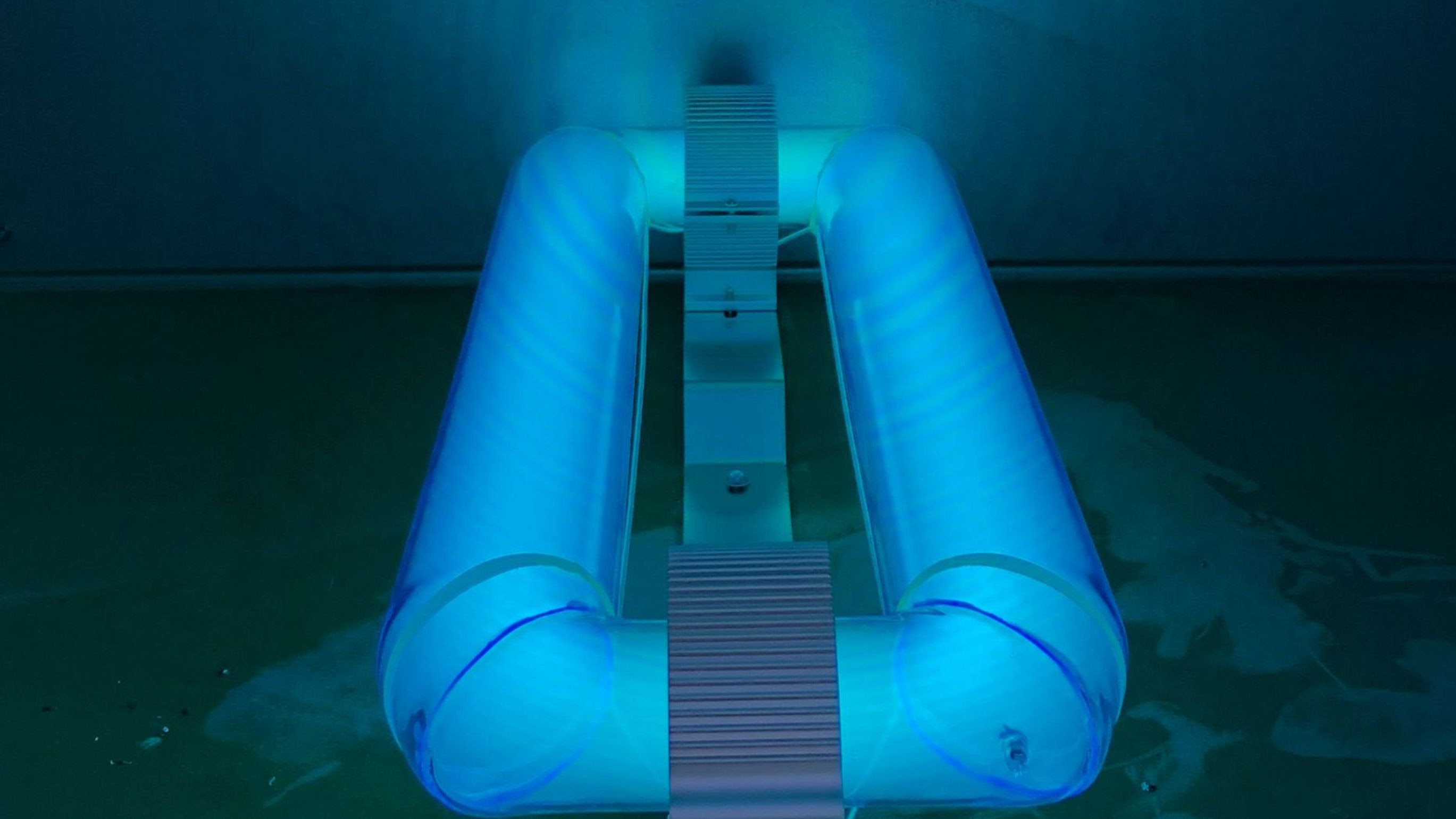 (New Brunswick, NJ - April 27, 2022) Magyar Bank has installed ultraviolet germicidal irradiation (UVGI) devices to their existing HVAC system at their headquarters and have provided portable air purifiers in their SIX other branch locations, destroying 99.9% of viruses, bacteria and other pathogens while providing a high ROI. 
The all-natural, chemical free air purification system disinfects the indoor air while supporting ESG initiatives.

For decades, savvy companies have sought to optimize employee health. Responsible enterprises view this as an ethical responsibility, and they also understand it is good ESG initiatives and the bottom line. A healthy worker is a productive worker. Wellness translates into performance. In the quest to maximize employee health and productivity, indoor air quality is the next frontier.
 
The science is now too clear to ignore: the air that people breathe has an enormous impact on their cognition, productivity and wellbeing. Employees breathing poor quality air costs enterprises millions in lost revenue. "The pressures of the COVID-19 pandemic have accelerated what we and other forward-looking companies already knew: optimizing how and what workers breathe is no longer a luxury initiative. It is a key part of creating modern and healthy workspaces. For enterprises, ensuring good indoor air quality must now be considered a core aspect of both ethical and financial responsibility," said John Fitzgerald, president and CEO of Magyar Bank.
"Recognizing the issues facing us all, we began offering a full-spectrum disinfection system for air and surface sanitation," said Sam Bhatia, President of Sufi Robotics, a leading manufacturer of tested and researched UV equipment to purify the air. Sufi Robotics is a specialist in air purification, protecting and enhancing lives through clean air. "When we approached Magyar Bank, they immediately embraced the concept and have committed to creating the highest level of disinfection procedures in the industry, to not only help remediate COVID-19 and other pathogens, but to provide exceptional indoor air quality for their customers and staff for the long term." 
 
Key Findings:
According to a report from the World Green Building Council, "a comprehensive body of research can be drawn on to suggest that productivity improvements of 8-11% are not uncommon as a result of better air quality."
A report released by the World Green Building Council found that workplaces with healthy indoor air experience 35% fewer absences from short-term sick leave.
A 2015 joint study between Harvard T.H. Chan School of Public Health and United Technologies Climate, Controls & Security found that, in healthy air conditions, performance improvements equated to $15,500 in additional revenue per employee per year.
A study from Harvard University found that workers in a "green building" – where air had a lower concentration of volatile organic compounds (VOCs) than in a conventional building – scored 61% higher on cognitive tests.
A Harvard T.H. Chan School of Public Health study found that decreasing office carbon dioxide to Awair-recommended levels caused a 50% increase in employee scores on cognitive function tests.
A 2018 survey from the U.S. Green Building Council (USGBC) found that 80% of employees say enhanced air quality improves their physical health and comfort.
Connecting IAQ and ESG Goals
Indoor air quality (IAQ) is the next frontier of sustainability. As organizations think about their Environmental, Social and Governance (ESG) goals, they must build a roadmap to improve and ensure indoor air ventilation. Cost savings and sustainability will be explored through continuous, real-time data monitoring.
About Magyar Bancorp:  Magyar Bancorp is the parent company of Magyar Bank, a community bank headquartered in New Brunswick, New Jersey. Magyar Bank has been serving families and businesses in Central New Jersey since 1922 with a complete line of financial products and services.  Today, Magyar operates seven branch locations in New Brunswick, North Brunswick, South Brunswick, Branchburg, Bridgewater and Edison (2). Please visit us online at www.magbank.com.
 
About Sufi Robotics:  Sufi Robotics is an industry leader in air and surface disinfection using UVC light technology and List N compatible devices to help mitigate risk from bacteria, viruses, and germs.  UVC light is a "green" alternative offering a natural solution for disinfection and has been used in a variety of applications, such as food, air, and water purification since the mid-20th century.  Sufi Robotics is responding to the demand for sanitation because health and safety, previously taken for granted, are now top-of-mind for everyone and provides a solution to challenges impeding the resumption of normal activities. For more on Sufi Robotics, a certified minority-owned woman business, visit https://sufirobotics.com. 
Photo Caption: UGVI Devices 

Photo Credit: Sufi Robotics