BERGEN COUNTY FOOD SECURITY TASK FORCE HOSTS SECOND ANNUAL FOOD PANTRY SUMMIT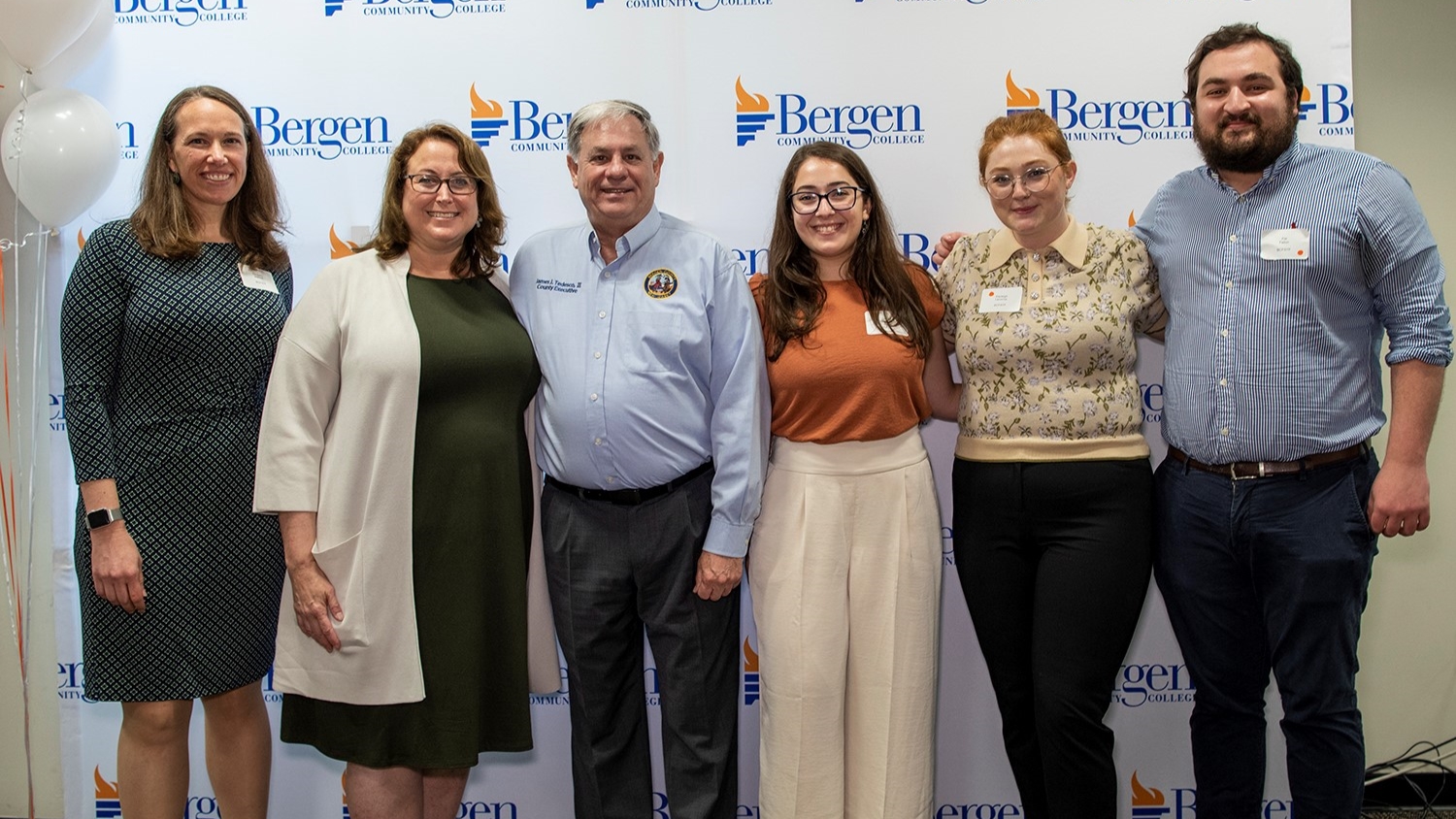 Task Force celebrates two years of strengthening regional food safety net
(PARAMUS, NJ) – Last Friday, the County of Bergen hosted its second annual Food Pantry Summit at Bergen Community College to celebrate the two-year anniversary of the Bergen County Food Security Task Force.
The event brought together over 150 pantry directors, social service providers, and volunteers from across the county to share ideas, discuss challenges, and learn about the important services offered by county departments and local nonprofits.
In July of 2020, the County administration, in collaboration with Commissioner Tracy Silna Zur, launched the Bergen County Food Security Task Force to connect county advisors with non-profit partners to address food security issues on a regional scale.  Since then, the Task Force has spearheaded many initiatives and invested millions of dollars to bolster vital infrastructure such as refrigerators, freezers, shelving, computers, and more. Now housed within the Department of Human Services, the Task Force continues to be a vehicle which unifies the efforts of those working to end hunger in Bergen County.
The work undertaken by this Task Force has been vital, first bolstering, and now sustaining the food safety net so many residents continue to rely on," said Bergen County Executive Jim Tedesco. "The County administration remains steadfast in its commitment to support our emergency food providers through the Task Force as we work towards ending hunger in Bergen County once and for all."
"The Task Force has achieved significant accomplishments in the past two years, but the most impactful of them all has been the connections and collaboration forged between our partners," said Bergen County Commissioner Chairwoman Tracy Silna Zur. "Collaboration is the one thing that will propel us forward from emergency to sustainable solutions to end hunger in our community."  
As levels of food insecurity remain high, the Food Security Task Force discussed their initiatives for the coming year at their Summit, including an announcement of a second round of sustainability grants to open for application this fall. For Hunger Action Month in September, they will continue to address the ongoing levels of hunger in our community.
For more information about the Bergen County Food Security Task Force watch this video or visit BergenFightsHunger.org.  
Photo caption: Bergen County Executive Jim Tedesco and Commissioner Chairwoman Tracy Silna Zur with Food Security Task Force staff members