NJ Food Rescue Challenges Residents to Change the World, One Lunch at a Time!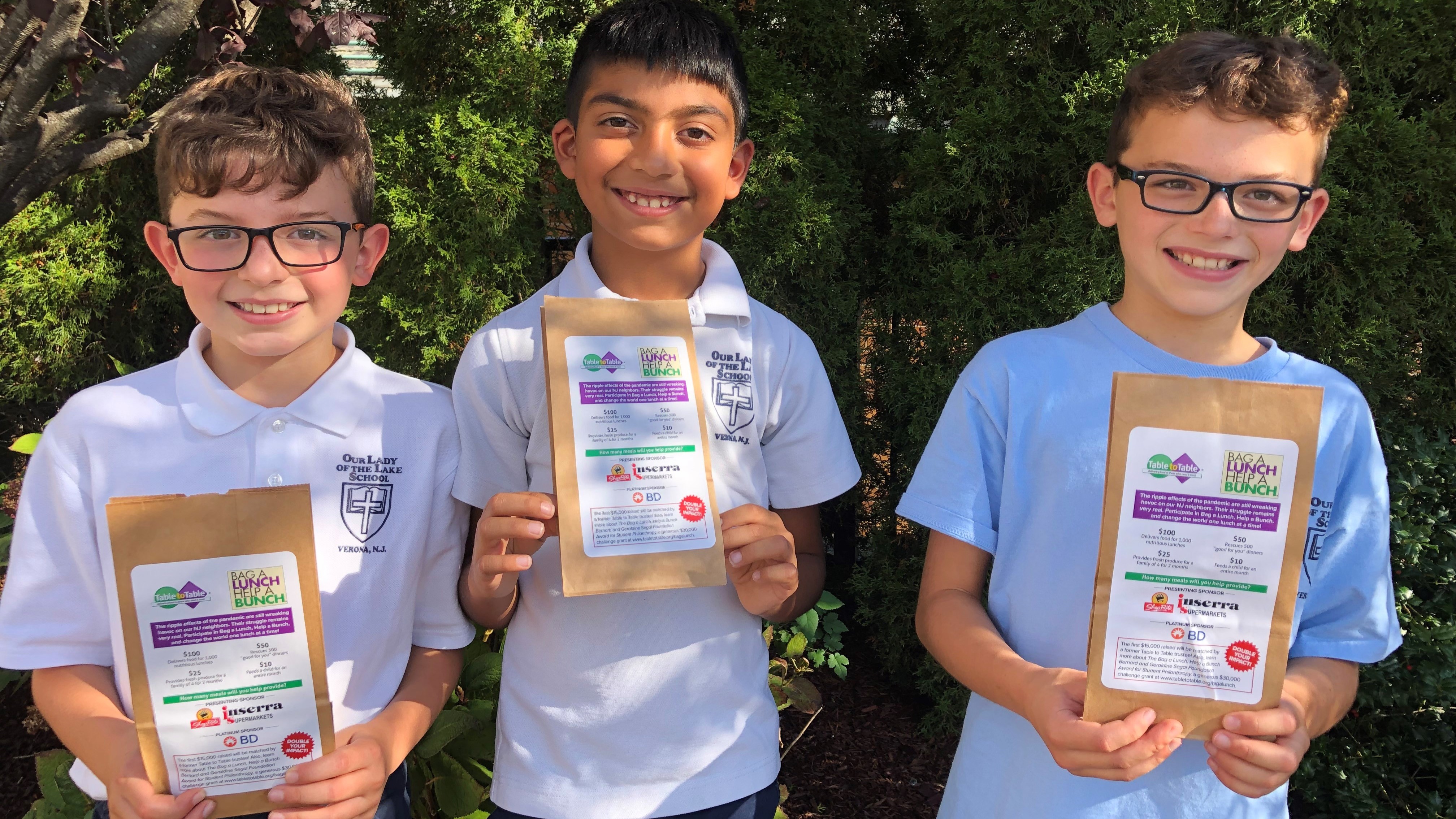 Table to Table's Bag a Lunch, Help a Bunch Encourages Participants to Donate What They'd Spend on Lunch to Help Feed Our Hungry Neighbors
Hasbrouck Heights, NJ October 4, 2022 Table to Table, New Jersey's first and most successful food rescue organization, kicks off its 2022 Bag a Lunch, Help a Bunch program presented by Inserra Supermarkets with generous individual and student matches from Amazon and The Bernard and Geraldine Segal Foundation. This grassroots fall initiative invites individuals, corporations and students to donate what they would spend on lunch for a day, week, month or more to help Table to Table feed those who need it most. Donate Now!
This year, Amazon will match the ­first $25,000 in individual donations. And--along with a $30,000 match for student donations--The Bernard and Geraldine Segal Foundation Award for Student Philanthropy will be awarded to the highest fundraising school.
"Inflation, disproportionately high living costs in this region and continued concerns about Covid are just a few of the arduous factors contributing to Northern NJ's alarming food insecurity," says Ilene Isaacs, Executive Director of Table to Table. "Bag a Lunch, Help a Bunch is an easy way for individuals, schools, and companies to be a part of the solution. By donating what you'd spend on lunch for a day, week, or more, our hungry neighbors can receive the helping hand they truly need," Isaacs concluded.
Individuals, employees at corporations and students in schools can energize their social networks to host a Bag a Lunch, Help a Bunch event. Fun competitions among different classes in schools or departments within a corporation can inspire and engage participants. To learn how to participate in or host a Bag a Lunch, Help a Bunch event, please visit:  Bag A Lunch - Table to Table or contact Amy Epstein.
Bag a Lunch, Help a Bunch is made possible by generous sponsors including: Presenting Sponsor: Inserra Supermarkets; Gold Sponsors: Eisai Foundation and Takasago; Silver Sponsors: Aspen Insurance, Bloomingdale's, The Children's Place, Cross River Bank, Freedom Bank, Kearny Bank, Konica Minolta; Veolia and Wegman's; Bronze Sponsors: DoorDash, Hackensack Meridian Health, Honda of Tenafly, Movado and PNC Bank.
To help Table to Table in their mission to address food insecurity in Northern New Jersey, Donate Now! For more information on Table to Table, visit us at www.tabletotable.org.