Brother-Sister Duo To Open 10 Drybar Shops in New Jersey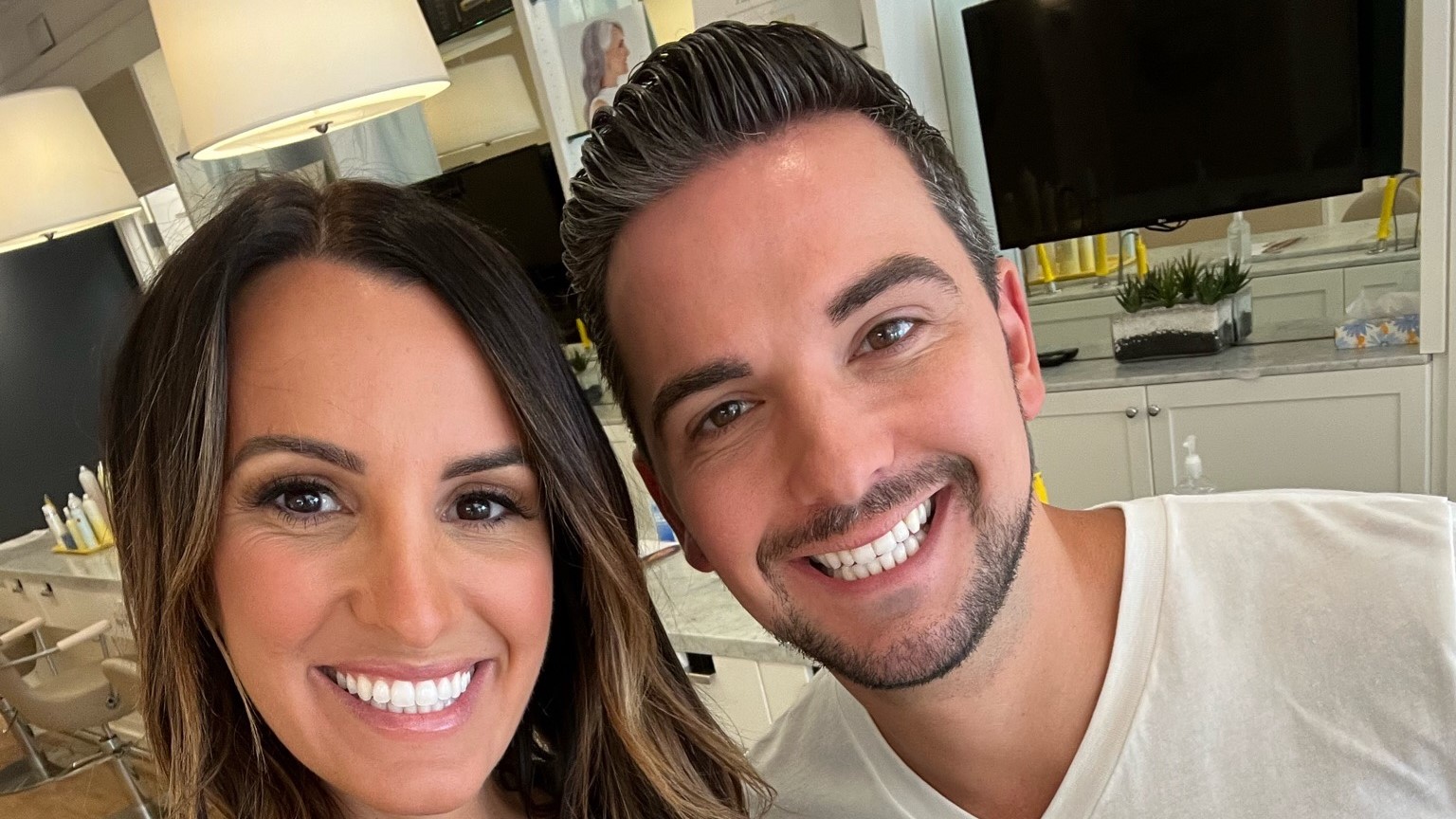 DENVER, Colo. (Nov. 15, 2022) – WellBiz Brands Inc., the pre-eminent beauty and wellness franchise portfolio with nearly 900 franchised locations globally, has announced a multi-unit deal that will bring 10 new Drybar shops to New Jersey.
The WellBiz Brands portfolio features category leaders including Drybar?, Amazing Lash Studio?, Radiant Waxing?, Elements Massage? and Fitness Together?. 
Nick Marco and Tara Bogota, who are brother and sister, are experienced franchisees in the wellness industry. Bogota also is an avid user of the Drybar brand and said when she learned that the Drybar brand had entered the franchising space, she and Marco jumped at the opportunity to bring the brand to their local communities.
Marco and Bogota will be opening locations from Ocean County in the central part of the state to Bergen County in northern New Jersey. They anticipate opening the first two shops early in 2023.
"I love the brand and the product line," said Bogota. "I've always been attracted to the Drybar brand but there wasn't one near us, so I visited them when I traveled. I'm excited to open our first two Drybar shops in our hometown of Toms River and in Wall Township, where I live now."
Bogota, who is active in the community through her children's school and business groups, said she is seeing a lot of excitement about the Drybar brand in her social networks. "My neighbors are familiar with the Drybar brand because we are about an hour from the city. They are impatiently waiting to get one here."
Because the pair already are multi-unit owners with another brand, they had a managerial team and infrastructure in place that will enable them to open 10 Drybar shops in five years, Marco said. "Having that level of infrastructure makes this opportunity very attractive. We wanted to grow within the wellness industry, and we understand the client because we have been serving that client already," he said.
"Personal care is here to stay and will only grow," Marco said. "In any kind of economy, people will prioritize spending on themselves because they understand it's important to take care of yourself. If you look good, you feel good."
He added, "We can't say enough good things about the level of support we found at WellBiz Brands. We're so excited to take on the new challenge of building a brand in our community."
WellBiz Brands Chief Development Officer Jason Losco said, "We are excited to support Nick and Tara as they grow their business and bring the Drybar brand to more future clients of the brand in New Jersey."
With a portfolio of beauty and wellness brands, WellBiz Brands offers opportunities to experienced and prospective entrepreneurs that fit their passions and goals. For more information, please visit: WellBizBrands.com.  
About WellBiz Brands, Inc.:
WellBiz Brands Inc. is the pre-eminent beauty and wellness franchise platform catering to the needs of the affluent female consumer. The WellBiz Brands' portfolio features category leaders including Drybar?, Amazing Lash Studio?, Radiant Waxing?, Elements Massage? and Fitness Together?. With an expertise in digital marketing, the company developed a cross-brand digital marketing program that drives effective member acquisition strategies, creating a world-class membership ecosystem. WellBiz One, a proprietary technology platform, enhances studio operations for franchise owners driving member engagement and retention. With in-house expertise in supply chain management, e-commerce and product innovation, WellBiz Brands provides its franchisees with a leading edge in their industries. Backed by a management team with nearly a century of combined leadership experience, WellBiz Brands is the future of customer-centric, membership-based brands. The company has received national recognition on lists such as the Inc. 5000 Fastest Growing Companies, Entrepreneur's Franchise 500 and Franchise Times Fast & Serious, among others. For more information, visit WellBizBrands.com.