COMMISSIONERS VOTE ON SPORT COURT IMPROVEMENT AT MULTIPLE BERGEN COUNTY PARKS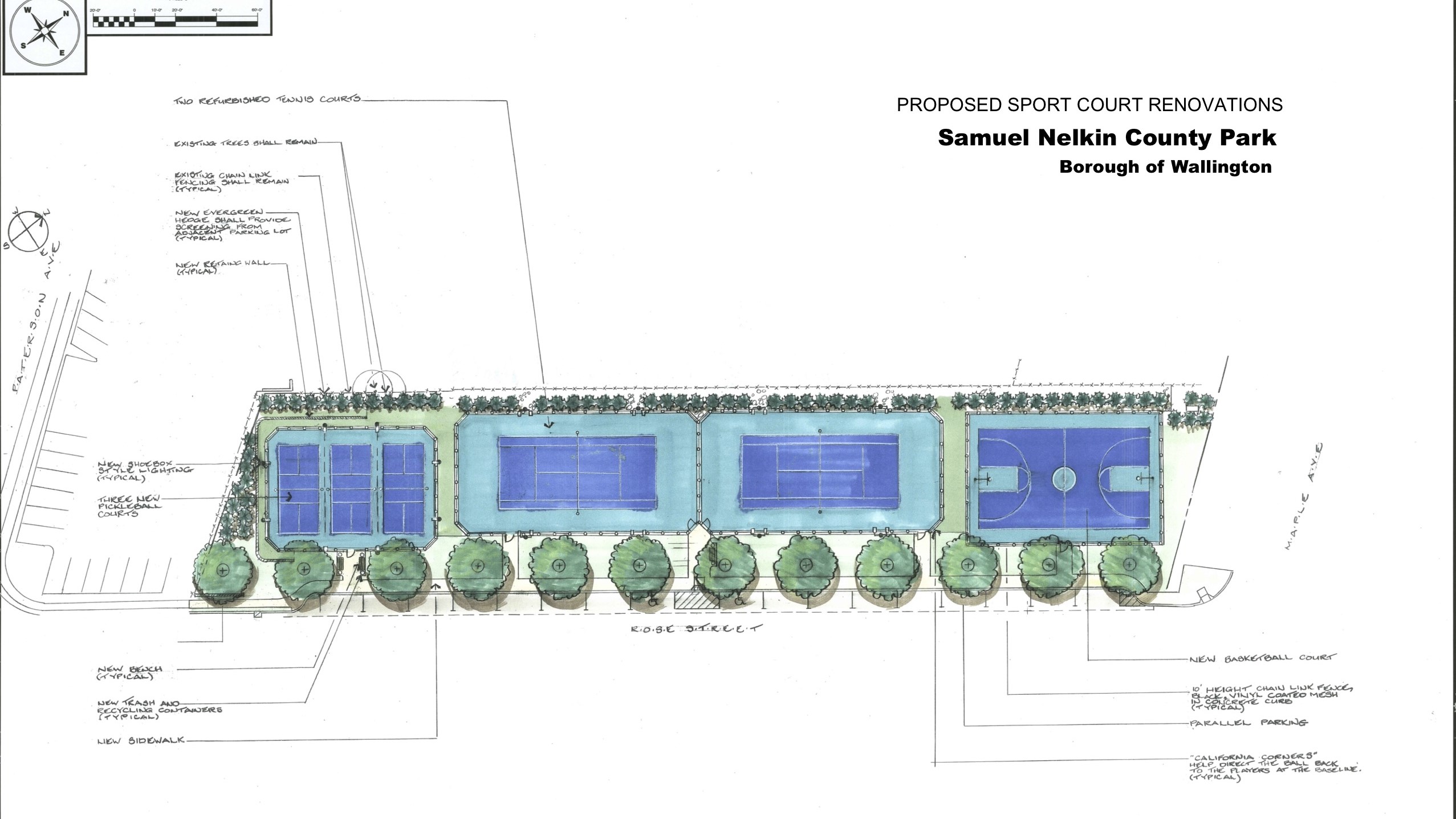 (HACKENSACK, NJ)- The Bergen County Commissioners voted on Wednesday night to begin sport court improvements at three county parks to improve access to tennis, pickleball, and basketball courts. The three parks undergoing improvements will be Wood Dale County Park in Woodcliff Lake, Samuel Nelkin County Park in Wallington, and Saddle River County Park in Rochelle Park.  
This project is part of the first round of sport court improvements planned for 2023. Improvements include resurfacing of pavements, improved and/or additional lighting, enhanced safety features such as quality fencing around the courts, as well as new sidewalks and improved efficiency of open space.  
The completed recreation areas in all three parks will feature tennis and pickleball courts. Samuel Nelkin County Park and Saddle River County Park will also each gain a brand new basketball court.  
"Parks play a huge role in the overall experience our visitors and residents have here in Bergen County," said Commissioner Steve Tanelli. "Despite being one of the most densely populated counties in New Jersey, we have been able to preserve and enhance over 9,000 acres of parks. I am excited that these improvements will give increased opportunities for people to enjoy the beautiful outdoor recreation areas we have to offer."  
"The preservation of open space and enhancement of our parks system has been one of my top priorities as County Executive and throughout my tenure, we have taken extensive action to pursue projects that benefit both active and passive recreation enthusiasts alike," said Bergen County Executive Jim Tedesco. "Using the 2019 Parks Master Plan as our roadmap, my administration strives to maintain our positive momentum every year, pursuing and completing improvement projects, including the installation of these new sports courts for the benefit of our residents and visitors." 
All three projects are expected to be completed before the end of the calendar year.