Parting Gift: Recent Grads Earn $10k Scholarship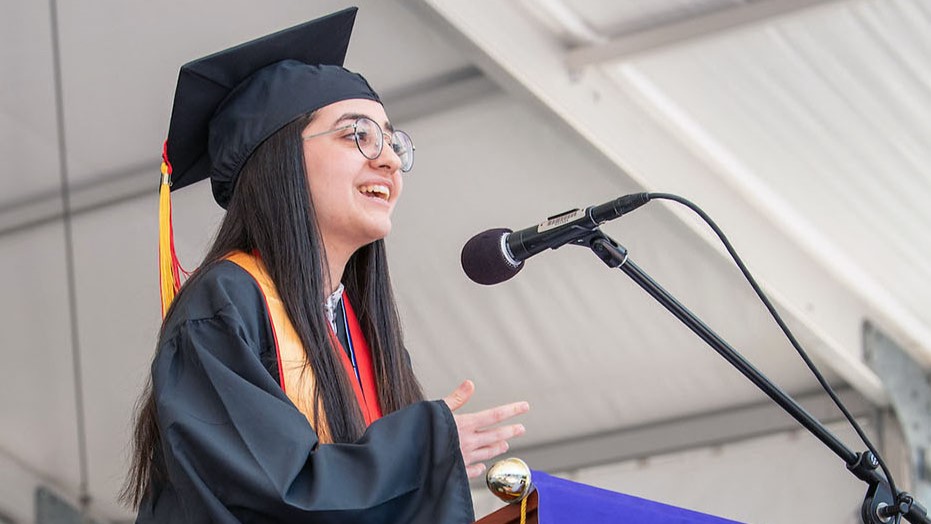 PARAMUS, N.J. – Just hours after becoming newly minted Bergen Community College graduates earlier this month, students Yoav Aharon and Mana Mehdizadeh learned they would each receive a $10,000 scholarship through Phi Theta Kappa, the honor society of junior colleges.
Only 15 PTK members from more than 2,700 applicants earned the Hites Transfer Scholarship, which recognizes students with sterling records of academic achievement, leadership and community engagement. The Hites represents the largest scholarship offered through PTK.
"We are so pleased that Yoav and Mana were recognized by Phi Theta Kappa and will receive these generous scholarships," Bergen Assistant Director of Phi Theta Kappa and Honors Anna Gergen said. "The opportunities for leadership, scholarship, fellowship and service offered by PTK truly change lives for the better."
Aharon, of Fair Lawn, majored in sociology at Bergen. During his time at the College, he served as the vice president, chief justice and chair of the academic committee of the Student Government Association. Aharon also completed a research internship for John Hopkins University, studying social anxiety disorders. He previously earned the $1,000 Phi Theta Kappa Coca-Cola Leaders of Promise Scholar award as well.
"Throughout my educational journey, my focus on studying human behavior through the social sciences has never been more institutionally supported than at Bergen Community College," Aharon said. "I'm honored to accept this scholarship as an investment in my education. It's an investment that will more than pay itself back in the form of my continued contribution to the academic world."
Mehdizadeh, of Nutley, led Bergen's class of 2023 as valedictorian - the top student among all graduates. Her 4.0 GPA and time as a tutor/academic coach in the College's Cerullo Learning Assistance Center led to spots as a Coca-Cola Academic Team Gold Scholar and on the New Jersey All-State Academic Team. Mehdizadeh also served as vice president of service for PTK and as an intern for New Jersey State Representative Shama Haider (D-37).
"I want to dedicate this scholarship to the esteemed Bergen faculty, staff, and administration," Mehdizadeh said. "Their unwavering support allowed me to achieve academic excellence and become a leader during my time at Bergen."
Aharon and Mehdizadeh served as platform guests at the College's commencement exercises, which took place on May 16 at MetLife Stadium in East Rutherford. Mehdizadeh delivered remarks as valedictorian.
Robert Hites, an executive with Ralston-Purina in St. Louis, Missouri established the Hites Family Foundation during his time as an instructor at St. Louis Community College. The foundation continues to provide scholarships for PTK students through its endowment each year.
Based in Paramus, Bergen Community College (www.bergen.edu), a public two-year coeducational college, enrolls more than 13,000 students at locations in Paramus, the Philip Ciarco Jr. Learning Center in Hackensack and Bergen Community College at the Meadowlands in Lyndhurst. The College offers associate degree, certificate and continuing education programs in a variety of fields. More students graduate from Bergen than any other community college in the state.
Photo Caption:Mana Mehdizadeh.