NJ Sharing Network Hosts School Supplies Drive for Students in Paterson and Camden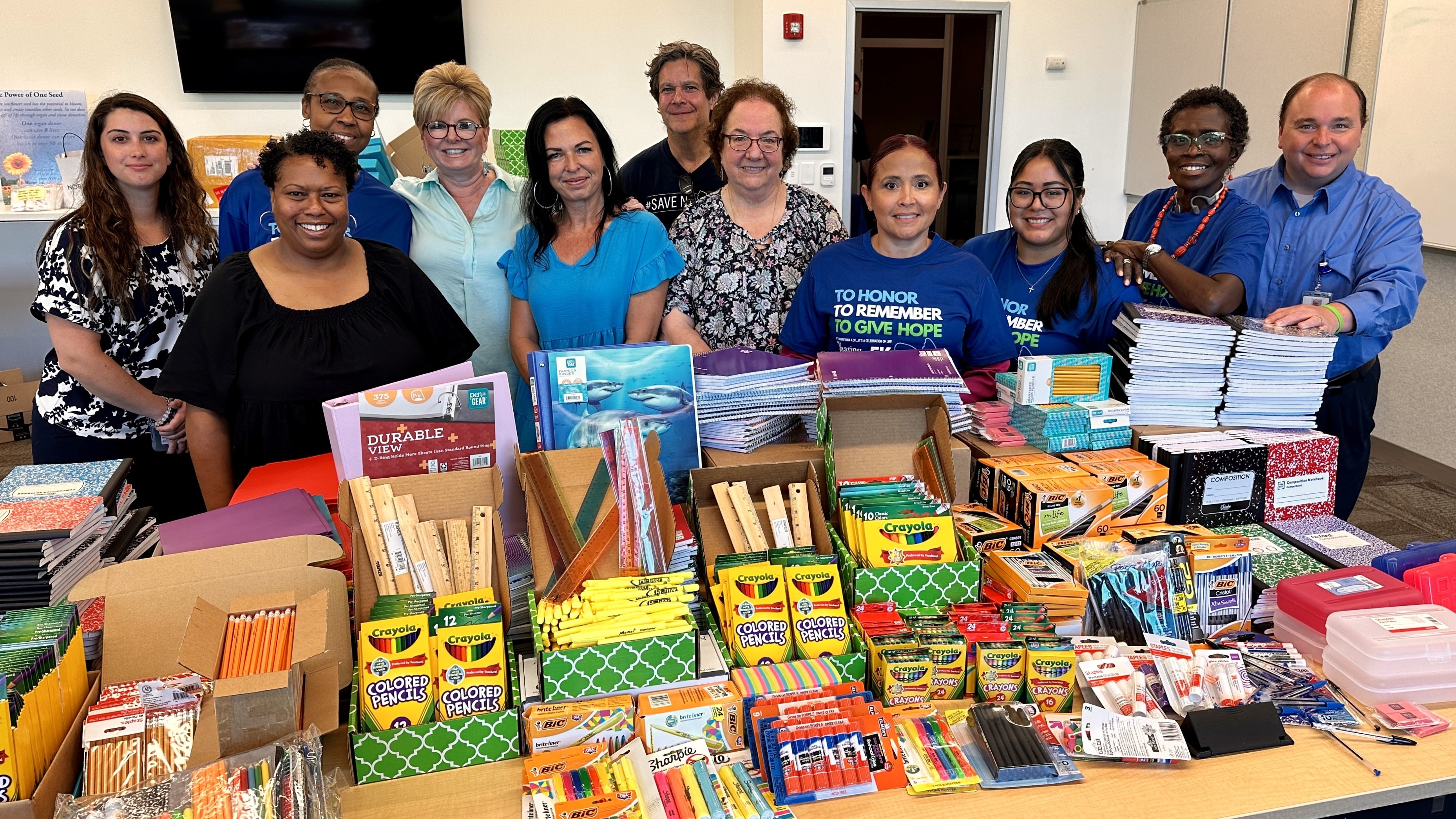 (NEW PROVIDENCE, NJ) – NJ Sharing Network, the non-profit organization responsible for the recovery of donated organs and tissue for transplant in the Garden State, recently completed a successful Back-to-School Supplies Drive to benefit students in Paterson and Camden.
The school supplies, which included notebooks, folders, pens, pencils, calculators, and more, were collected by NJ Sharing Network team members and community partners. The items were packaged at NJ Sharing Network's headquarters (pictured here) and will be distributed to public school students (K-12).
"Our NJ Sharing Network team and partners saw an opportunity to rally together and make a difference in the lives of local children by ensuring they have the tools they need to succeed in their educational journey," said Carolyn M. Welsh, President and CEO, NJ Sharing Network. "The response to our Back-to-School Supplies Drive was overwhelming. Together, our team is committed to uplifting and empowering the people of the communities we serve."
PHOTO CREDIT – Courtesy of NJ Sharing Network