SEEKING FLEXIBLE, CUSTOMIZABLE WAYS TO ADVANCE IN THE WORKPLACE OR TRANSITION TO A NEW CAREER
Berkeley College now offers flexible Continuing Education courses and Certificate programs that can meet the needs of professionals seeking to advance in their careers or looking to enter a new field. The affordable, for-credit courses are offered in fields including business, design, healthcare and public safety, and are taught by professors with real-world experience.
Professionals who complete courses in the Continuing Education program can transfer into Berkeley College undergraduate or graduate degree programs, if they later decide to pursue a full degree in that field.
"Berkeley College's Continuing Education course and program offerings provide high-quality education in a stackable format to support our students through all stages of their careers," said Marsha A. Pollard, PhD, Berkeley College Provost. "As a student, you can define your professional development pathway. Whether you are looking to refine your skill set for a promotion or raise, or change careers altogether, Berkeley College's Continuing Education offerings will make you more competitive in the workforce."
Courses are offered online, with the exception of some laboratory courses in the Berkeley College School of Health Studies. Berkeley College is a leader in online education, and has been named among the Best College for Online Bachelor's Programs for eight consecutive years, by U.S. News & World Report.
According to the U.S. Bureau of Labor Statistics, experts predict widespread changes to the labor market caused by the COVID-19 pandemic, with increased job opportunities in information technology, healthcare and cyber security. A study by Prudential Financial found that 26% of workers plan to switch jobs post-COVID – with 72% of these employees rethinking their skill sets.
Meet the Director of Continuing Education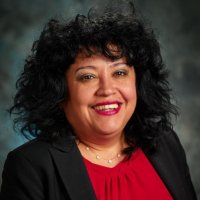 Maria Rivera, who has more than 10 years of experience in sales and technology, project management, web development and blended digital training solutions, was recently named Director of Continuing Education. Rivera has led development initiatives for Fortune 500 companies, professional service organizations, and educational institutions, including the New York University School of Professional Studies, the Steven L. Newman Real Estate Institute at Baruch College, and the CUNY School of Professional Studies.

Click here to learn more about Continuing Education courses at Berkeley College.

Berkeley College celebrates its 90th anniversary in 2021. The theme commemorating this milestone is "Empowering Lives for 90 Years!" Visit the 90th Anniversary webpage for more information.

About Continuing Education

Berkeley College is committed to providing affordable and stackable micro-credentials to individuals who are seeking career advancement or to transition into another career field. Berkeley College is dedicated to serving the adult learner market by offering hands-on, practitioner-focused Continuing Education programs in a wide range of career fields. These programs are developed and taught by faculty who are industry experts with professional experience in their respective fields, who are dedicated to preparing you to take the next step in your professional career.

About Berkeley College

Berkeley College, founded in 1931, is a career-focused institution accredited by the Middle States Commission on Higher Education that offers students Master's, Bachelor's, and Associate's degree and Certificate programs in more than 20 career fields. The College also offers continuing education programs to enhance career credentials.

Berkeley College has campuses in Midtown Manhattan and White Plains, NY, as well as in Newark, Paramus, Woodbridge, and Woodland Park, NJ, with more than 4,900 students enrolled. In addition, Berkeley College Online? serves a global population. U.S. News & World Report has named Berkeley College among the Best Colleges for Online Bachelor's Programs and among the Best Online Bachelor's Programs for Veterans, for eight consecutive years. The website address is www.BerkeleyCollege.edu.

The mission of Berkeley College is to empower students to achieve lifelong success in dynamic careers.