Berkeley College recently named Maria Rivera as the Director of Continuing Education. Rivera leads the College's Continuing Education efforts for professionals seeking to advance in their careers or transition into new careers by enrolling in flexible Continuing Education courses and Certificate programs.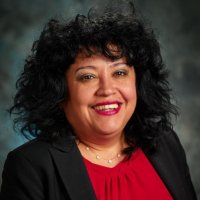 Rivera has more than 10 years of experience in management, sales and technology, project management, web development, and video production. She has led training and development initiatives and developed blended digital media training solutions for Fortune 500 companies, professional service organizations, and educational institutions, including the New York University School of Professional Studies, the Steven L. Newman Real Estate Institute at Baruch College, and the CUNY School of Professional Studies. She has also shared her expertise as a featured speaker at leadership conferences and seminars throughout the United States. She is a resident of Rockaway, NJ.

"Under Maria Rivera's leadership, Berkeley College has developed a Continuing Education program portfolio that allows students to define their professional development pathway at any stage of their career," said Marsha A. Pollard, PhD, Berkeley College Provost. "Maria is also building strong external relationships that will help the College to identify and respond to the education and training needs of adult learners."

Rivera holds a Master of Arts Degree in Adult Education and Training from the University of Phoenix and a Bachelor of Arts Degree from Lehman College. She is a certified New York State/New Jersey Real Estate Instructor, a Certified Scrum Master (CSM?), and she recently earned a Data Visualization Certificate from the NYU School of Professional Studies.

About Continuing Education at Berkeley College

Berkeley College offers flexible Continuing Education courses and Certificate programs that can meet the needs of professionals seeking to advance in their careers or looking to enter a new field. The affordable, for-credit courses are offered in fields including business, design, healthcare and public safety, and are taught by professors with real-world experience.

Professionals who complete Continuing Education courses can transfer into Berkeley College undergraduate or graduate degree programs, if they later decide to pursue a full degree in that field.

Berkeley College celebrates its 90th anniversary in 2021. The theme commemorating this milestone is "Empowering Lives for 90 Years!" Visit the 90th Anniversary webpage for more information.

About Berkeley College

Berkeley College, founded in 1931, is a career-focused institution accredited by the Middle States Commission on Higher Education that offers students Master's, Bachelor's, and Associate's degree and Certificate programs in more than 20 career fields. The College also offers continuing education programs to enhance career credentials.

Berkeley College has a campus in Midtown Manhattan, NY, as well as in Newark, Paramus, Woodbridge, and Woodland Park, NJ, with more than 4,900 students enrolled. In addition, Berkeley College Online? serves a global population. U.S. News & World Report has named Berkeley College among the Best Colleges for Online Bachelor's Programs and among the Best Online Bachelor's Programs for Veterans, for eight consecutive years. The website address is www.BerkeleyCollege.edu.

The mission of Berkeley College is to empower students to achieve lifelong success in dynamic careers.