The Paramus Police Department announces the arrest of Alqadir Ward, 26 yoa, of East Orange NJ and Chanel Crain, 27 yoa, of North Brunswick NJ, for Burglary to a Motor Vehicle, Attempted Auto Theft and Burglary to an occupied residence.
On Friday, June 3, 2022 at 8:04 am Paramus Patrol officers responded to a suspicious person call of a male pulling on vehicle door handles in a residential area and that the male had exited a black 4 door vehicle with heavy window tint. Additional information was received that the male had entered a Drexel Road residence.
Officers Clario Sampson and Keith Sampson located the vehicle which had the license plate concealed and was occupied by Chanel Crain who was detained while officers continued the investigation. Video surveillance from an area resident showed the male subject who was later identified as Alqadir Ward walking onto residential properties and pulling on the door handles of vehicles.
Officers responded to the Drexel Road residence where the occupants reported that the male subject had entered the garage which was open at the time and opened the door to the interior of the home where the subject was confronted by a resident and fled the area. The residence was equipped with video surveillance which was reviewed and captured the subject enter the driver's side of a 2019 Corvette which was parked in the garage and attempt to start the vehicle. After being unsuccessful at starting the vehicle, the subject leaves camera view and walks toward the interior house door.
A perimeter of the area was set as officers searched for the subject. A Paramus DPW worker and Paramus Police employee separately observed the subject in the area of Georgian Drive and later the Garden State Parkway. The subject was located hiding in bushes by the Garden State Parkway and taken into custody by Officers from Paramus and Washington Township Police Departments.
The subjects were transported to Paramus Police Headquarters where they were booked, processed and remanded to the Bergen County Jail.
The Paramus Police Department thanks the Washington Township Police Department, Bergen County Sheriff Department and the Paramus DPW for their assistance in the investigation.
The defendants are presumed innocent until and unless proven guilty beyond a reasonable doubt.
On June 3, 2022 the subjects were charged with: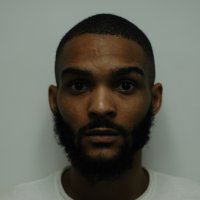 Alqadir Ward

Two Counts of 2c:18-2a(1) Burglary 3rd degree (Auto &Home)

One Count of  2c:5-1a(1) Attempted theft 2nd degree (auto)

Three counts of 2C:5-2a(1) Conspiracy 3rd degree (Auto, Home &theft)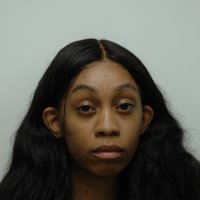 Chanel Crain

Three counts of 2C:5-2a(1) Conspiracy 3rd degree (Auto, Home &theft)