NJ Sharing Network Honors Organ Donor Hero Freddy Villa of Englewood During Hispanic Heritage Month
(NEW PROVIDENCE, NJ) – National Hispanic Heritage Month (September 15 to October 15) recognizes the contributions of Hispanic Americans who have inspired others to achieve success and support those in need.
According to the U.S. Health Resources and Services Administration (HRSA), over 22,000 Hispanics and Latinos are depending on the generosity of organ donors for life-saving organ transplants. Locally in the Garden State, NJ Sharing Network joins in the celebration of Hispanic Heritage Month by sharing inspirational stories of hope of local organ and tissue donor heroes and their families who embody its life-saving mission.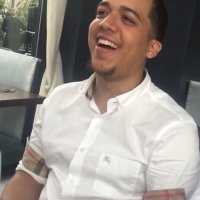 "Each year in New Jersey, thousands of lives are saved and enhanced through organ and tissue donation and transplantation. Clearly, this is something to celebrate. However, there is an urgent need to raise awareness of organ and tissue donation to help save more lives in our diverse communities of New Jersey," said Joe Roth, president and CEO of NJ Sharing Network. "Although organs are not matched according to race and ethnicity, and people of different races frequently match one another, all individuals waiting for an organ transplant will have a better chance of receiving one if there are large numbers of donors from multicultural communities."

According to United Network for Organ Sharing (UNOS), nearly 4,000 New Jersey residents are waiting for a life-saving transplant, and 67% are people of color. Just one organ and tissue donor can save eight lives and enhance the lives of over 75 people. HRSA reports the percentage of Hispanic donors continues to increase each year thanks to the organ donation community's sustained efforts to diversify the donor pool.

Forever a Hero

The family, friends and coworkers of Freddy Diaz Villa of Englewood, NJ, all knew whenever they saw him, they would be greeted with his warm smile and usually a great big hug. While he loved music, cooking and basketball, his greatest joy in life came from helping others. On January 25, 2022, Freddy, a special young man, passed away at the age of 23.

"He was my life, and we are all in pain every day since he has been gone," said Lucy Villa, Freddy's mother. "We will remember him for being someone who thought about what others needed before what he needed in life."

Freddy's donated organs saved the lives of seven people. His liver saved a 6-month-old boy and a 35-year-old woman. His kidneys saved two boys, ages 9 and 16. His lungs saved two men, ages 63 and 77. His heart saved a 52-year-old man.

"Freddy's legacy will live on forever. He exemplified the giving spirit that exists in our diverse communities throughout New Jersey," said Roth. "Our NJ Sharing Network family celebrates and honors Freddy and all donor heroes for their selfless decision to save and enhance the lives of countless others who now have more holidays, birthdays and special moments to share with their loved ones."

Lucy recalls the countless times that Freddy would actively lend a helping hand to others. During his teenage years, Freddy spent his after-school hours at the medical office building where his mother worked as the Office Administrator. This healthcare environment furthered his passion for supporting those in need.

"Freddy would put on gloves and help our elderly patients into and out of the elevator in our office building," said Lucy. "He wanted to be a part of the medical team in any way that he could. He even made a sign that he wore that read 'Elevator Staff.'"

Freddy soon began helping around the office in other ways, including scanning patient charts. After graduating from high school, Freddy attended UNIBE International College and became a Certified Medical Assistant (CMA). He quickly became a favorite among his coworkers and patients.

"Even the cleaning services team loved Freddy," said Lucy. "He would always take half of his breakfast and share it with them. He would tell me it was his way of showing them that he cared."

Freddy's selfless nature extended beyond the medical office setting. Each time the family vacationed in Cuba and the Dominican Republic, he purchased personal care products, such as soap, shampoo, and toothpaste, to give to people on the streets near their hotels.

"He reminded me that the local people in those cities did not have many of the basic items that we enjoy in the United States," said Lucy. "It amazed me that he would always think that way and then take action to do something about it."

During Freddy's final days in the hospital, Lucy and her family struggled with the decision on whether to donate his organs and tissue. Ultimately, Lucy realized that Freddy would want to give the gift of life as his final act of compassion to others.

"I had a dream about Freddy, and a feeling came over me that he wanted to give to others now that his time was done here on Earth," said Lucy. "I am glad that I followed that feeling. I know it would make Freddy happy to know that he helped others."

NJ Sharing Network, in collaboration with Englewood Hospital, honored Freddy with a special NJ Sharing Network flag raising ceremony.

Freddy and all donor heroes remind us that even the simplest act of kindness can make a world of difference to those around us. You can make a difference today by registering as an organ and tissue donor at www.NJSharingNetwork.org.

About NJ Sharing Network

Currently celebrating its 35th anniversary, NJ Sharing Network is the federally designated non-profit organization responsible for recovering donated organs and tissue and providing hope for nearly 4,000 New Jersey residents currently waiting for a life-saving transplant and is part of the national recovery system for the over 100,000 people on the national waiting list. Last year, 233 generous individuals in New Jersey gave the gift of life, an all-time high for a single year. In addition, 42,112 eye and tissue donations enhanced the quality of life for those in need. With headquarters in New Providence, NJ, the organization has been recognized by NJBIZ as one of the state's "Best Places to Work" for five consecutive years. To learn more, get involved and register as an organ and tissue donor, visit www.NJSharingNetwork.org.

Photo Caption – Freddy Villa of Englewood, NJ (photo courtesy of NJ Sharing Network)