(NEW YORK, October 4, 2022) -- The Accreditation Council for Medical Affairs (ACMA) announces the appointment of Tania Small, MD,
Global Head of Oncology Medical Affairs and Chair of R&D Diversity, Equity, and Inclusion Council at GSK, to its board of governors today.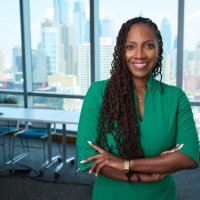 The ACMA has both US and international presence in over 80 countries.  It is highly recognized for its accredited board certification, and the Board-Certified Medical Affairs Specialist (BCMAS) program designed for pharmaceutical industry medical affairs and medical science liaison (MSL) professionals. Additionally, the ACMA is regarded as the pre-eminent thought leader in US and global medical affairs.
 
Through her leadership, Dr. Tania Small will make a significant contribution to the mission of ACAM as we continue to raise the bar for pharmaceutical executives with a focus on Medical Affairs and Medical Science Liaisons (MSLs).
 
"We are honored to have Dr. Small join the ACMA Board. Tania is a highly respected professional in the life sciences industry. She is known for

driving

innovation that improves the experience and supports better outcomes of people living with cancer," said Dr. William Soliman, CEO and Founder of ACMA. 
 
Dr. Small will play a critical role in helping to expand the mission of the ACMA in the life sciences industry. ACMA will continue to collaborate with the government, healthcare policy consortiums, pharmaceutical companies, and patient advocacy organizations to ensure that the ACMA continues to operate at the highest standards of ethics and compliance to achieve this broader mission.
 
"I am honored to be joining the ACMA Board of Governors. They have been instrumental in positively shaping healthcare policy and dialogue. The ACMA is bringing forth a new era in the pharmaceutical industry by providing credible board certification for medical affairs / MSL professionals. An ACMA accreditation enhances MSL professionals' ability to deliver upon their critical mission to healthcare providers and patients in need," said Dr. Small.