UNION, N.J. — Award-winning author and screenwriter James McBride will speak about identity and inclusion on Thursday, February 9 as part of the President's Distinguished Lecture Series at Kean University.
McBride, who received the National Book Award for his 2013 novel The Good Lord Bird, which was adapted into a recent Showtime series, is also author of the memoir, The Color of Water. That landmark work, considered an American classic, explored McBride's search for identity as the son of a white, Jewish woman and a black man.
"James McBride is a true Renaissance man as a jazz musician, former journalist and leading writer of our time," said Kean President Lamont O. Repollet, Ed.D. "As Kean celebrates Black History Month, it is fitting to welcome such an inspiring figure to our campus. We look forward to welcoming the community for this exciting event." 
The Distinguished Lecture takes place at 4:30 p.m. at Kean's Liberty Hall Academic Center Exhibition Hall (LHAC).
Tickets to the lectures are $30 for the public and are available at kean.edu/lectureseries. Admission is free to Kean alumni, students and staff, but tickets must be ordered via the website. 
The lecture will explore the theme The Color of Water: A Meditation on Identity. McBride will use examples from his own life and the lives of those he's met in his wide experiences to encourage audiences to embrace their history and identity and appreciate the differences of those around them. 
The moderator of the lecture will be actor and arts administrator Deonté Griffin-Quick '18, a Kean theater and communication graduate who has performed at venues including the Apollo Theater, McCarter Theater Center and Kean's own Premiere Stages. In 2022, Griffin-Quick was named the "Best Performer in a Play" by the BroadwayWorld Regional Awards.
McBride, a writer, playwright, journalist and musician, has been a staff writer for The Washington Post and other publications. He adapted his debut novel, Miracle at St. Anna, into a 2008 film with director Spike Lee; toured as a saxophonist with jazz legend Jimmy Scott; and has written songs for Anita Baker and others, including the PBS television character "Barney." His latest novel, Deacon King Kong, was published in 2020.
In 2015 President Obama awarded him the National Humanities Medal for humanizing the complexities of discussing race in America. McBride is currently a Distinguished Writer in Residence at New York University. 
Following the lecture, attendees are invited to a "meet and greet" champagne reception with the author, included with the ticket. Light refreshments will also be served, and the newest art exhibition at LHAC, Sayaka Ganz: Reclaimed Creations will be open for viewing.
The President's Distinguished Lecture Series at Kean brings thought leaders and newsmakers to the Kean campus. Previous Distinguished Lecturers have included author Jon Meacham, civil rights leader Martin Luther King III, CNN news anchors Abby Phillip and Dana Bash, and others.
The next Distinguished Lecturer in the Kean series will be Michio Kaku, Ph.D., a theoretical physicist, bestselling author and frequent TV commentator, who will speak on Monday, April 24, at 4:30 p.m., in Kean's STEM Building.
Coinciding with Kean's Research Days, a universitywide exhibition of student and faculty research, Kaku will speak on the theme The Future of the Mind, exploring what the future might hold for the human race, including practical telepathy and telekinesis; artificial memories implanted into our brains; and a pill that will make us smarter.
To find out more, visit kean.edu/lectureseries.
Photo Caption: Award-winning author and screenwriter James McBride will speak about identity and inclusion on Thursday, February 9 at 4:30 p.m. on Kean University's Union, N.J. campus as part of the President's Distinguished Lecture Series.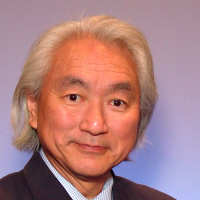 Theoretical physicist and bestselling author Michio Kaku, Ph.D., will speak about The Future of the Mind on Monday, April 24 at 4:30 p.m. on Kean University's Union, N.J. campus as part of the President's Distinguished Lecture Series.

ABOUT KEAN UNIVERSITY

Founded in 1855, Kean University is one of the largest metropolitan institutions of higher education in the region, with a richly diverse student, faculty and staff population. Kean continues to play a key role in the training of teachers and is a hub of educational, technological and cultural enrichment serving more than 16,000 students. The University's six colleges offer more than 50 undergraduate degrees, seven doctoral degree programs, and more than 70 options for graduate study leading to master's degrees, professional diplomas or certifications over a full range of academic subjects. With campuses in Union, Toms River, Jefferson and Manahawkin, New Jersey, and Wenzhou, China, Kean University furthers its mission by providing an affordable and accessible world-class education. Visit www.kean.edu.