NAI James E. Hanson Negotiates Sale of 7,987-Square-Foot Industrial Building in Hackensack, N.J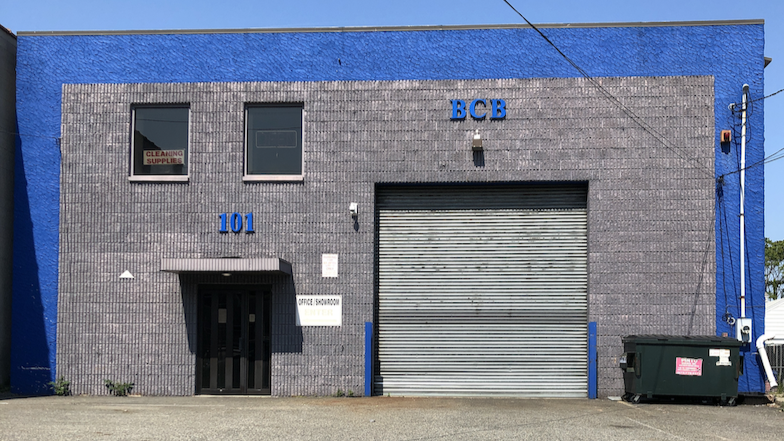 ---

Hackensack, N.J. (June 13, 2023) – NAI James E. Hanson, the largest New Jersey-based full-service independent commercial real estate firm, announces it has negotiated the sale of a 7,987-square-foot industrial building at 101 S. State Street in Hackensack, N.J.
NAI James E. Hanson's David M. Ukleja represented both the buyer, APEX 101 Holdings, LLC, and the seller, BCB Janitorial Supply Co, Inc., in the transaction.
101 S State Street is a single-story, 7,987-square-foot industrial building with 20'-22' clear ceiling height, one drive-in door and 11 on-site parking spaces. Featuring proximity to Routes 17 and 46, Interstate 80 and the Garden State Parkway, the building also has excellent visibility within Hackensack and has over 12,500 vehicles pass by the location daily.
Looking to capitalize on the continued demand for well-located industrial buildings in Bergen County, the seller tapped NAI James E. Hanson as the exclusive brokerage firm for the property. Utilizing their extensive local market knowledge and a strategic data-driven marketing strategy, the firm attracted the buyer who was in need of a second location to expand his business presence in Bergen County. The buyer will utilize their new space as a warehouse and distribution facility.
"Northern New Jersey's industrial market continues to see strong demand for well-located properties," said Ukleja. "Properties such as 101 S. State Street that have premier access to many of the region's major roadways are extremely attractive to buyers looking for space in Bergen County. We're happy to have provided the real estate services needed to finalize a deal and we wish the new owner the best of luck in their new space."
To stay connected with NAI James E. Hanson and for updates on the latest transactions and news, please follow NAI Hanson on Facebook, Twitter and LinkedIn.
About NAI James E. Hanson
Since 1955, NAI James E. Hanson has been a leading independent full-service brokerage commercial real estate and property management firm serving a diverse client list. NAI Hanson offers its clients strategic solutions and provides comprehensive value-added services such as office, industrial and retail brokerage, investment sales, land sales, management, government services and financing expertise.
NAI Hanson is also one of the original members of NAI Global, an international commercial real estate network with over 300 offices spanning the globe. For more information on NAI James E. Hanson, contact William C. Hanson, SIOR, at the company's Teterboro office at 201-488-5800 or visit www.naihanson.com