AARP Awards Highly Competitive 2023 Community Challenge Grant to Northern New Jersey Community Foundation
---

The grant supports the foundation's initiatives to mitigate flooding in the City of Hackensack.
(Hackensack, New Jersey; July 20, 2023) – The Northern New Jersey Community Foundation (NNJCF) announces the organization received a Flagship Grant through the 2023 AARP Community Challenge, one of eight grantees selected in New Jersey.  The NNJCF, a nonprofit organization based in Hackensack, New Jersey, joined 310 organizations awarded a grant out of 3,600 applications received nationwide in the largest group of grantees awarded to date with $3.6 million funded.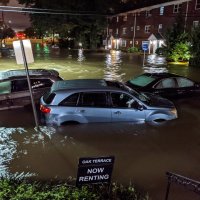 With the grant award, the Northern New Jersey Community Foundation plans to promote effective solutions to mitigate flooding and flood damage in the City of Hackensack.  The Foundation's project encourages widespread use of rain barrels, as one solution to manage stormwater in vulnerable communities.  By using an informational approach with artistic, fun elements, the environmental initiative seeks to help Hackensack residents become educated on green infrastructure and easy implementations for addressing the effects of climate change.

            The project helps to support the Green Infrastructure for Environmental Justice and Flood Mitigation initiative, a long-term program aiming to address flooding issues in Hackensack.  This program will focus on helping areas in Hackensack that are most prone to flooding during big rainfalls.  These areas have greater concentrations of Black, Latino and low- and moderate-income residents.  The program will also help build an alliance of community residents from these areas, who can be stronger advocates for strategies that will help protect their neighborhoods from future flooding.

            The Northern New Jersey Community Foundation is committed to helping enhance living conditions for as many people as possible in North Jersey.  "We are thrilled the AARP Flagship Community Challenge grant allows us to help the City of Hackensack," said Leonardo Vazquez, Executive Director of the Northern New Jersey Community Foundation.  "This project continues our investment over the past several years in the city to become greener, more beautiful and more enjoyable."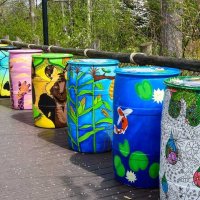 The Northern New Jersey Community Foundation plans to hold a kick-off event with Greater Bergen Community Action on September 23 in Hackensack to introduce the project to the public.  More details about the event will be announced in the near future.

            Support for this project is also provided by The Funders Network, Dimension Renewable Energy, Valley Bank, and The Rotary Club of Hackensack.

            Previously, the NNJCF received a 2021 AARP Community Challenge grant to implement the 'Women's Mural Project: Celebrating Black Suffragists and Achievements of Black Women in Englewood.  This grant supported the creation and painting of a mural by a professional artist on the Women's Rights Information Center's East-facing wall of the building using content input provided from Black residents and the Englewood community-at-large.

2023 AARP Grantees

            This year, the AARP Community Challenge accepted applications encompassing three grant opportunities. These include existing flagship grants and new capacity-building microgrants to improve walkability and community grants. A third opportunity provides new demonstration grants to improve transportation systems, with funding support provided by Toyota Motor North America, and housing choice design competitions.  AARP also bolstered its investment in communities, mobility innovation, transportation options, and health and food access.

            The Community Challenge grant program comprises part of AARP's nationwide Livable Communities initiative.  This initiative supports the efforts of cities, towns, neighborhoods and rural areas to become great places to live for people of all ages.

           AARP Community Challenge grant projects provide funding in all 50 states, Washington, D.C., Puerto Rico, and the U.S. Virgin Islands.  True to the program's quick-action nature, projects must be completed by November 30, 2023.

            Other New Jersey grantees include the Borough of Glen Rock, Montclair Gateway to Aging in Place, Borough of Morris Plains, The Trust for Public Land and Unstoppable Girls Foundation in Newark, Caregiver Volunteers of Central Jersey in Toms River and The FAF in Woodbury.  View the full list of grantees at www.aarp.org/communitychallenge.

About Northern New Jersey Community Foundation
            Founded in 1998, the Northern New Jersey Community Foundation, a not-for-profit 501(c) 3 organization based in Hackensack, New Jersey, works with local governments, school districts, businesses, non-profit organizations, and citizen groups to improve community life.  Through collaborative partnerships, regional problems are identified and resolved.  Opportunities are discovered and explored by talking and learning from each other and sharing ideas, best practices, services and resources.  The Foundation's primary areas of work are the environment, arts and culture, public health, education, civic engagement and philanthropy.  For more information, visit www.nnjcf.org, send an email to nnjcf@nnjcf.org, or call 201-568-5608.
About ArtsBergen
            The Northern New Jersey Community Foundation's ArtsBergen initiative, a regional arts alliance, works with various stakeholders.  These stakeholders encompass artists, arts organizations, businesses and municipal leaders, who use the arts to shape the social, physical, cultural, and economic identity of communities.  Creative placemaking, a community-led, arts-driven approach, is used to increase vibrancy, spur economic development, and build capacity among residents to take ownership of their communities.

            ArtsBergen is the only initiative in Bergen County, New Jersey offering a range of services in creative placemaking.  The initiative has partnered with multiple municipalities facilitating creative teams, developing public art and creative placemaking plans, and directing and

managing

public art projects to preserve and express community culture.  For more information about the ArtsBergen initiative, visit www.nnjcf.org/artsbergen/.