PARAMUS, N.J. – In recent years, Bergen Community College has taken numerous steps to strengthen its diversity, equity and inclusion efforts that promote access and support the success at the institution.
Among the initiatives, the College convened an equity council of faculty, staff and students that discusses how Bergen can develop new tactics that enhance efforts related to these goals, while President Eric M. Friedman, Ph.D., has made establishing a vision for diversity, equity and inclusion efforts as one of his initial 11 presidential goals.
In response to this work, the equity council has launched "the common read," a project that will encourage the entire College community through both class curricula and personal time to read the same piece of literature - Between the World and Me, an acclaimed nonfiction work by Ta-Nehisi Coates. Written as a letter to his son, Coates addresses the complexities of race relations in the United States.
With the interdisciplinary support of nearly three dozen faculty and staff across disciplines and professional areas, the common read committee has developed a yearlong schedule of cocurricular and extracurricular events to support the concurrent reading of the work. Students, faculty, and staff can join the dialogue by participating in a reading group or take part in other campus events.
"This is the first time that Bergen has had a campus-wide reading experience," Lou Ethel Roliston, Ph.D., English professor and chair of the project, said. "I think the excitement surrounding the project and the willingness of students, faculty and staff to participate and to move beyond the Bergen campus speaks to the shared desire and responsibility we feel collectively to engage in discussions of topics related to race and social justice."
Roliston said the goals and objectives of the initiative speak directly to the goals and objectives of the College's diversity, equity and inclusion work. Bergen represents a "majority minority" institution, with non-Caucasians comprising 60 percent of enrollments.
"Education is a lifelong process that is fundamental to growth and productive citizenry and as a higher education institution we have a responsibility to promote an environment that fosters conversations around difficult topics related to current social issues," she said.
Among the programming that will feature discussions on Between the World and Me include new student orientation, adjunct faculty training, faculty development workshops, music concerts, art gallery exhibitions, historical presentations, social justice themed conferences and writing contests and reading circles.
"I hope the common read will begin the conversation about social justice for some, strengthen and enrich the conversation for others, but overall contribute to a community of openness and sharing of our perspectives and experiences on diversity, equity and inclusion and the need to address systematic racism both inside and outside the classroom," Roliston said. "My hope is that the conversation moves beyond a select group of two or three friends to larger groups across campus and the Bergen community."
Based in Paramus, Bergen Community College (www.bergen.edu), a public two-year coeducational college, enrolls more than 13,000 students at locations in Paramus, the Philip Ciarco Jr. Learning Center in Hackensack and Bergen Community College at the Meadowlands in Lyndhurst. The College offers associate degree, certificate and continuing education programs in a variety of fields. More students graduate from Bergen than any other community college in the state.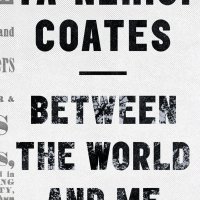 Students, faculty and staff throughout Bergen Community College read Ta-Nehisi Coates' "Between the World and Me" this semester.