On September 12, thousands of walkers, runners and volunteers participated in NJ Sharing Network's 5K Celebration of Life Walk and USATF Certified Race at the organization's headquarters in New Providence, NJ.
The event, which was presented by Hackensack Meridian Health and Pfizer and supported by dozens of other generous sponsors, honored those who gave the gift of organ and tissue, paid tribute to those who have received a transplant, offered hope to those currently waiting for a transplant and remembered the lives lost while waiting for the gift of life.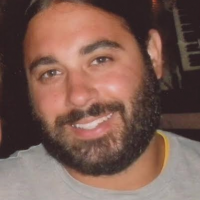 Family members and friends of the late Wayne John Geraci, Jr., 34, of Lyndhurst, NJ, gathered together to form "Team Wayne G" to honor his memory and show their support for NJ Sharing Network's life-saving mission. Wayne, who passed away in 2016, was an organ and tissue donor who saved and enhanced the lives of others. Members of "Team Wayne G" offered the following message during the 5K Celebration of Life:

Everyone that had the privilege of knowing Wayne knows that he was a loving, trustworthy, easy going person with the biggest heart. He was the first one to lend a helping hand and be there to listen with an open mind. He was a devoted son, husband, grandson, nephew, cousin and friend. On July 25, 2016, Wayne was taken from his family and friends at the young age of 34. By his most precious gift of organ donation, he has given many others the gift of life. Although Wayne's family and friends are very saddened by the loss of Wayne, they are grateful that he was able to give a better quality of life to others in need. Team Wayne G was honored to be part of NJ Sharing Network's 5K Celebration of Life to honor Wayne and all the other heroes who gave.

About NJ Sharing Network

Dedicated to saving lives through organ and tissue donation, NJ Sharing Network is the non-profit organization responsible for the recovery and placement of donated organs and tissue for the nearly 4,000 New Jersey residents waiting for a life-saving transplant. With headquarters in New Providence, NJ, the organization, selected by NJBIZ as one of the state's "Best Places to Work" for the fourth consecutive year, is also part of the national recovery system, serving the 110,000 people on the national waiting list. To learn more, get involved and register as an organ and tissue donor, visit www.NJSharingNetwork.org.