(Eastern Bergen County, New Jersey; April 20, 2022) -- The Community Chest of Eastern Bergen County's (The Chest) Young Women's Leadership Program celebrates its fifth anniversary with a fashion show at Max Mara.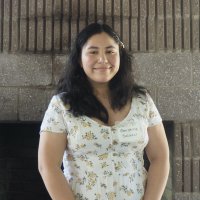 Fashionistas are invited to attend and explore Max Mara's 2022 spring/summer collection on Thursday, May 5 from 5:30-7:30 p.m. at Max Mara, The Shops at Riverside, 390 Hackensack Road in Hackensack, New Jersey.  

            The fashion show is free and open to the public.  During the fashion show, these young women leaders in the community will model the latest spring fashions:  Abby Kushman, a junior at Tenafly High School; Jing Li, a senior at Northern Valley High School at Demarest; and Christine Salazar, a senior at Dwight Morrow High School-Academies at Englewood.

            Register for the event online at https://bit.ly/MaxMaraFashionShow.  For additional information, contact Dr. Shelly Wimpfheimer, executive director of The Community Chest of Eastern Bergen County, at 201-568-7474.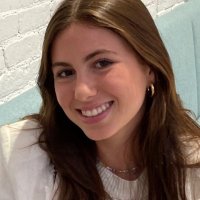 Support Young Women Leaders
            Shop, save, and support The Community Chest!  When customers shop at Max Mara from May 5 through May 19, a 15% discount on select styles will be offered, with a ten percent contribution given to The Community Chest's Young Women Leaders Program. 
            The Chest is committed to encouraging the involvement of young women at an early age as leaders in their communities throughout their lives.  Each year, The Chest presents a Young Women's Leadership award to an outstanding junior and senior in high school.  This year, seven awards will be given to outstanding students identifying as female, enrolled in their junior or senior years, and residing and/or attending a public or private a high school in eastern Bergen County, New Jersey.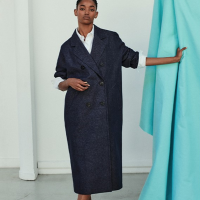 The Legacy of the Elizabeths
            The Young Women's Leadership Program's awards honor the legacy of the three Elizabeths -- Elizabeth Cutter Morrow, Elizabeth Morrow Morgan, and Elizabeth Cady Stanton.  During the Great Depression, Elizabeth Cutter Morrow, an Englewood resident, became the founding board chair of The Community Chest.  Elisabeth Morrow Morgan, the founder of The Elisabeth Morrow School, grew up in Englewood.  Tenafly resident Elizabeth Cady Stanton was a leader in the suffragist movement. 
Register for the Fashion
Neighbors Helping Neighbors
            Since the organization's founding nearly 90 years ago, The Chest has raised over $2 million, the equivalent of $62 million, when adjusted for inflation, and served over 100 nonprofit organizations.  The Chest supports area nonprofits addressing a range of issues, including health and mental health, hunger, arts programming, the environment, and volunteerism for approximately 50,000 people annually.
About The Community Chest
            Founded in 1933, The Community Chest, a nonprofit, tax-exempt organization headquartered in Englewood, New Jersey, has supported local not-for-profit agencies for 89 years.  The Chest leads initiatives and supports nonprofits that make our communities stronger and benefit people in need in eastern Bergen County.  Each year, The Chest raises funds and allocates them to agencies demonstrating the capacity to provide services to local citizens.  The organization also provides coordinating and planning services in its communities, serving as a bridge between agencies and organizations and investing in the stability and quality of the service network. 
            The Community Chest's Board of Managers is comprised of community leaders dedicated to improving the lives of neighbors in need.  People interested in being considered for board membership may contact Executive Director Dr. Shelly Wimpfheimer at (201) 568-7474.
            For further information about The Chest, visit www.thecommunitychestebc.org/ or contact (201) 568-7474.  Stay updated about the organization's activities on Facebook, Instagram and Twitter.