Grandmother and Grandson Duo Exhibit Their Artwork at The Gallery at West Side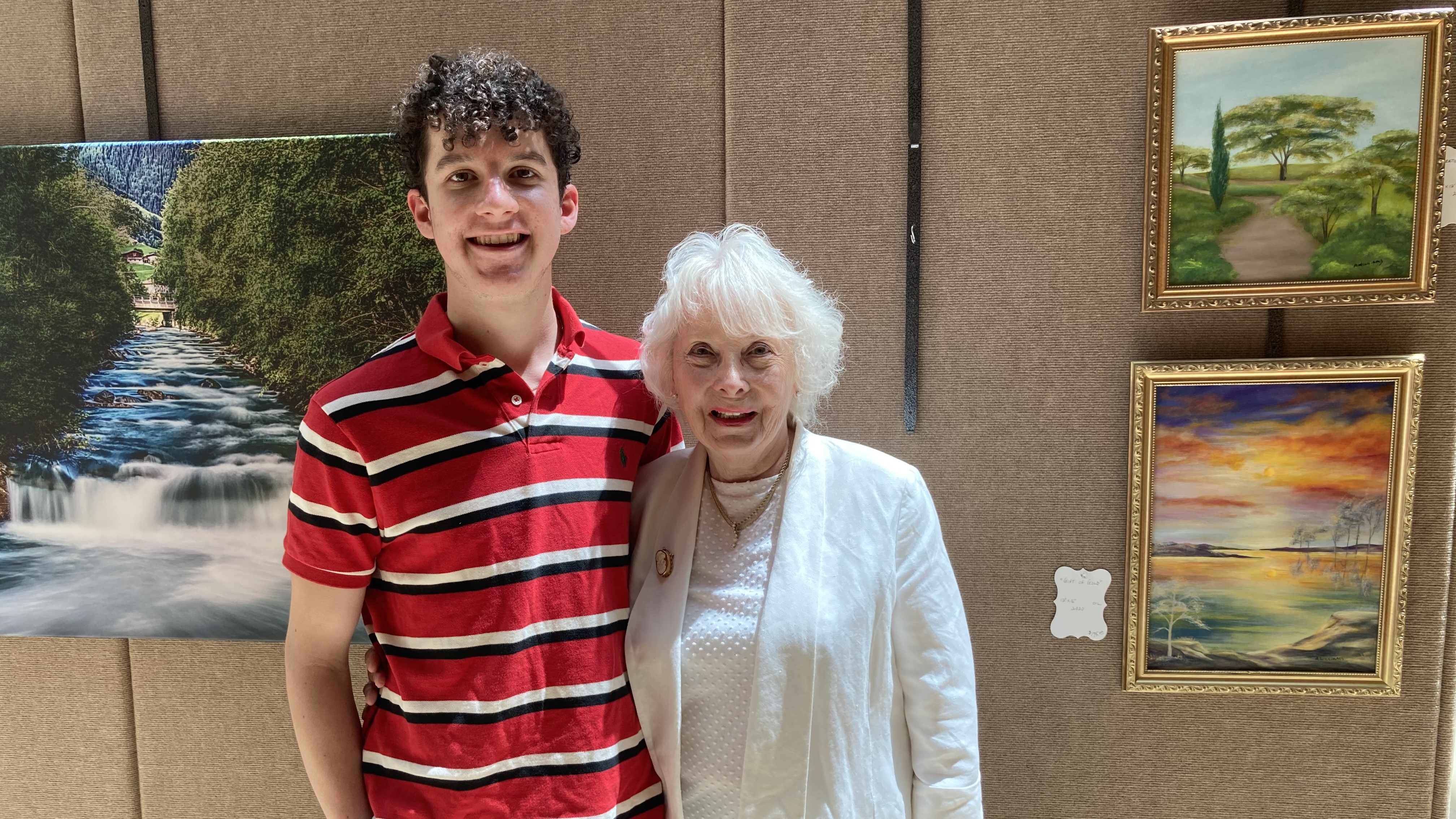 ---

RIDGEWOOD—The artwork of Ramsey resident Andrea Williams and her grandson, Daniel Weispfenning of Ridgewood, is on display at The Gallery at West Side Presbyterian Church for the month of June. The exhibit features Willliams' realistic oil paintings and Weispfenning's creative photography.
Williams has a Bachelor of Science Degree in Home Design from Penn State University, where she squeezed in as many fine arts and art history classes as possible into her schedule. After graduation, she attended evening art classes at the Mellon Institute in Pittsburgh.
Upon moving to New Jersey with her husband in 1967, she took classes at the Summit Art Center and taught private children's art classes at her home studio in Chatham. When the Williams family moved to Ridgewood in 1978, she became a student at the Ridgewood Art Institute.
Williams now splits her time between New Jersey and Florida, where she continues to take classes as well as show and sell her work. Most of Williams' paintings are realistic, based on places she has visited, things she has seen or places that exist only in her mind.
Weispfenning, a graduate of Ridgewood High School, just completed his freshman year at Lafayette College, where he is majoring in mechanical engineering and economics. His interest in photography began in middle school and deepened during high school, where he developed his photography skills in digital photography classes and the AHLISA program (American History and Literature Integrated with Study of the Arts), a two-year honors program.
Weispfenning particularly enjoys photographing nature and working with contrasts in light and color. This exhibit includes works photographed in Italy, Germany, Boston, New York and Jersey, printed on matte photo paper, canvas, metal and acrylic.
He has consistently placed in local competitions, and one of his photos was recognized by the Ridgewood Arts Foundation as one of 10 pieces by Ridgewood artists to be printed on notecards and sold as a fundraiser. (Weispfenning was the only youth artist selected.)
The Gallery at West Side is open Monday through Friday, 8:00 am to 4:00 pm, and on Sundays from 8:00 am to 12:00 pm. Stop by to see their work!
Founded in 1912, West Side Presbyterian Church is a welcoming, inclusive church where people of all ages grow in faith, form lasting friendships and help our neighbors in need. West Side is located at 6 South Monroe Street in Ridgewood, NJ. For more information, please visit westside.org.