BERGEN COUNTY INSTALLS NEW FLEET VEHICLE CHARGING STATIONS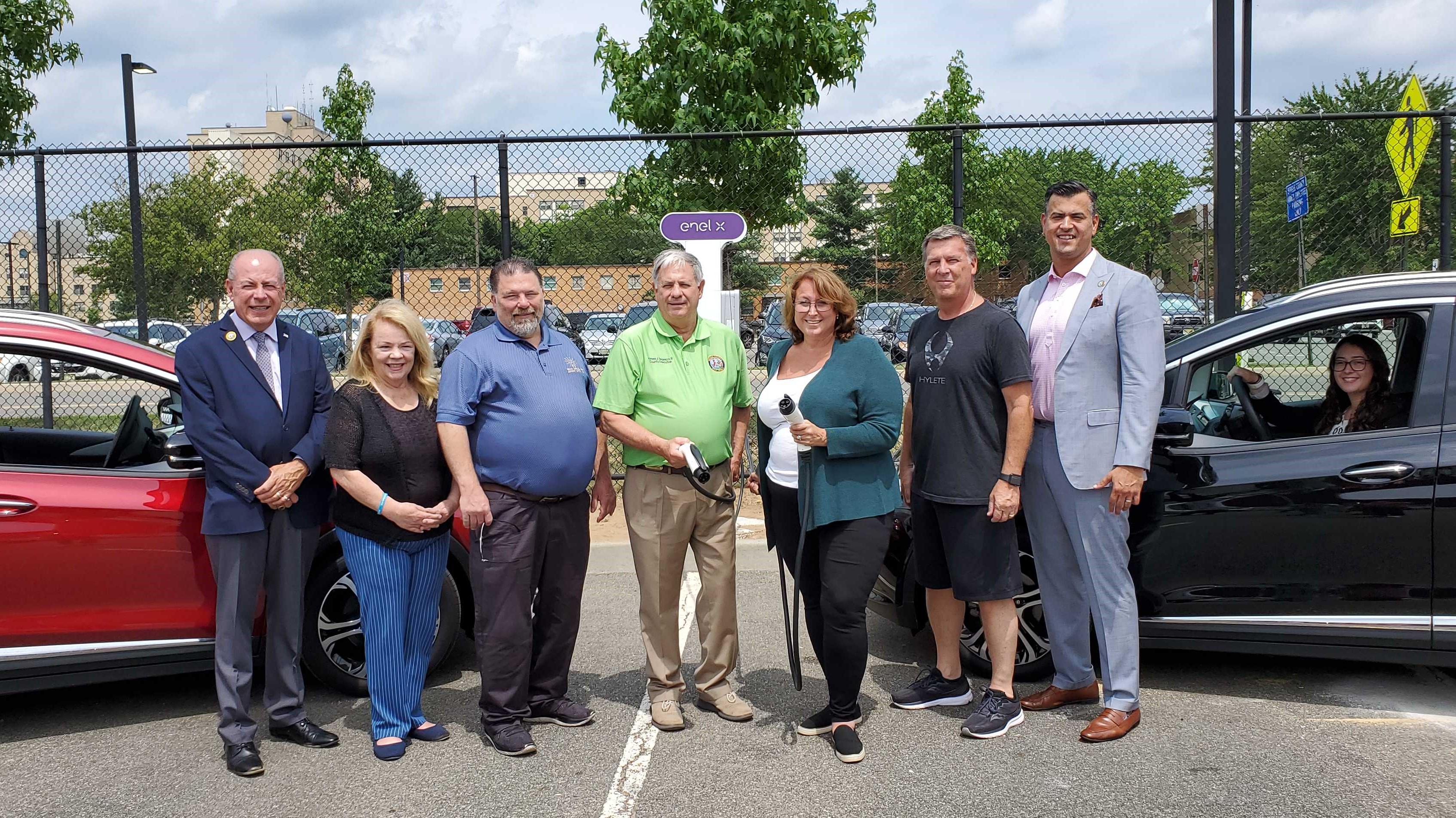 ---

Tedesco administration remains committed to transitioning to alternative fuel vehicles and building out EV charging infrastructure at County facilities
Paramus, NJ – Bergen County Executive James J. Tedesco III along with the Board of County Commissioners and Bergen County Clerk John S. Hogan recently celebrated the installation of two new electric vehicle (EV) charging stations at the County Annex facility in Paramus. The two stations are the first of ten anticipated charging stations that will be designated specifically for County vehicles as the fleet continues to transition to alternative fuel options.
On the installation of the new chargers, County Executive Jim Tedesco stated, "My administration remains committed to building out electric vehicle charging infrastructure at county facilities for both fleet and public use. Alternative fuel vehicles are the future of transportation and a key factor in building a more sustainable Bergen County."
"Lowering our carbon footprint to safeguard the environment for future generations is an urgent priority, said Commissioner Chairwoman Tracy Silna Zur. "The Board of Commissioners continues to support the expansion of electric vehicle use and charging in Bergen County for our employees and our residents." 
Photo Attachment – (From left to right) Bergen County Clerk John Hogan, Commissioner Mary Amoroso, Commissioner Tom Sullivan, Bergen County Executive Jim Tedesco, Commissioner Chairwoman Tracy Silna Zur, Commissioner Steve Tanelli, and Commissioner Ramon Hache posing in front a new fleet charging state at the County's Annex facility in Paramus. The group is flanked by two Chevy Bolts, the first two fully electric vehicles in the County's fleet.