Riverdale, N.J. – February 21, 2023 – Girl Scouts of Northern New Jersey (GSNNJ), the preeminent leadership development organization for girls, announces the hiring of two new camp directors–Dara Garcia, Director of Lake Rickabear Camp and Shannon Cornine, Director of Jockey Hollow Camp.
The strategic hires will help to further enhance GSNNJ's summer programming and further its mission of building girls of courage, confidence and character.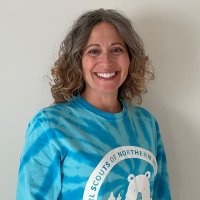 With over 15 years of professional camp experience, Garcia possesses a diverse skillset and expertise in developing camp programs for a range of age groups. She has previously worked as an administrator and director in private day camps including Spring Lake Day Camp and a tri-state YM-YWHA summer camp creating and overseeing programs for children as young as three years old through middle school-aged children. Prior to beginning her professional camp career, Garcia worked in the education field for more than 10 years teaching students in elementary through high school in New York and New Jersey, in both public and private schools.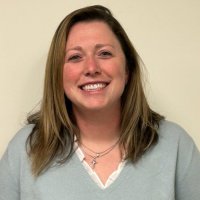 Camp has been a part of Cornine's career since becoming a camp counselor at Caldwell Community Center during high school. In 2010, she advanced to the role of Camp Director for the program, overseeing the Caldwell Community Center camp for 10 years where she gained camp communication and social media skills and expertise in youth programming. Prior to joining GSNNJ, Cornine served as School Age Child Care & Camp Director for Greater Bergen County YMCA. Cornine has also served as the

Varsity

Women's Lacrosse Coach for DePaul Catholic High School since 2013.

In their new roles, both Garcia and Cornine will manage and market all outdoor program opportunities at their respective camps including summer day camp, while developing a comprehensive program and delivery plan to support the Girl Scout Leadership Experience, which encourages girls to discover themselves, connect with others, and take action to develop important leadership skills they need to become successful adults. Additionally, Garcia and Cornine will be responsible for membership retention, registration and driving enrollment, as well as for overseeing all aspects of staffing and operations including recruitment, training and programming.

The appointments of Garcia and Cornine mark the first step in GSNNJ's comprehensive, multifaceted strategy to reimagine the Girl Scout Camp experience across all of its camp programs including Lake Rickabear Camp in Kinnelon, NJ, Jockey Hollow Camp in Mendham, NJ and its Celebrate Girls Summer Program in Paterson, NJ. Over the course of the next several months, GSNNJ will be executing substantial capital improvements across Lake Rickabear and Jockey Hollow camps, bringing on new staff, introducing new programming and implementing a new camp management system.

"We're thrilled to welcome Dara and Shannon as our new directors of our Lake Rickabear and Jockey Hollow camps, especially amid this exciting time for our Girl Scout Camp program," said Sandra A. Kenoff, President / CEO, Girl Scouts of Northern New Jersey. "Dara and Shannon both boast extensive camp leadership experience and we are confident they are well-equipped to provide our Girl Scouts with more opportunities than ever to embrace the great outdoors and feel comfortable acquiring new skills in a safe and supportive all-girl environment."

Creating unique opportunities for girls to thrive in the great outdoors, Girl Scout Camp offers girls a range of activities for Girl Scouts to enjoy including archery, ziplining, hiking, a low ropes challenge course, nature exploration, American Red Cross swim lessons, pony/horse programs, outdoor cooking, arts and crafts, opportunities to earn Girl Scout Badges, and more.

Registration for the 2023 camp season is now open. To learn more about Girl Scout Camp, visit www.gsnnj.org/Camp. Summer employment opportunities are also available at Lake Rickabear and Jockey Hollow camps. Visit www.gsnnj.org/CampJobs to learn more.

About Girl Scouts of Northern New Jersey

Girl Scouts bring their dreams to life and work together to build a better world. Through programs from coast to coast, Girl Scouts of all backgrounds and abilities can be unapologetically themselves as they discover their strengths and rise to meet new challenges—whether they want to climb to the top of a tree or the top of their class, lace up their boots for a hike or advocate for climate justice, or make their first best friends. Backed by trusted adult volunteers, mentors, and millions of alums, Girl Scouts lead the way as they find their voices and make changes that affect the issues most important to them.

Girl Scouts of Northern New Jersey serves girls ages 5-18 in Bergen, Morris, Passaic, Sussex, and northern Warren counties, bringing the Girl Scout Leadership Experience to more than 18,000 girls and 10,000 adult members. Girl Scouts of Northern New Jersey is committed to providing a welcoming and inclusive environment for every girl and her family.

To learn more about Girl Scouts of Northern New Jersey or to volunteer, reconnect, donate, or join, visit www.gsnnj.org and stay connected by following GSNNJ on Facebook, Instagram, LinkedIn, and Twitter.