PARAMUS, N.J. – Bergen Community College professors Mariella Spagnolo and Anthony Yankowski, Psy.D., have earned the institution's 2022-23 National Institute for Staff and Organizational Development (NISOD) Excellence Award.
The NISOD Excellence Award recognizes one full-time, tenured or tenure-track faculty member (Yankowski) and one adjunct faculty member or lecturer (Spagnolo) who have made significant contributions to the betterment of student success at Bergen. They will accept their awards in Austin, Texas during NISOD's annual international conference in May.
"We are delighted to celebrate the classroom efforts of Anthony Yankowski, who has been instrumental in developing our new Center for Online Learning, and Mariella Spagnolo, a student favorite who has helped set a course for our culinary program," Bergen Vice President of Academic Affairs Brock Fisher, Ph.D., said. "Both professors exemplify the professionalism and disciplinary curiosity that define the Bergen faculty."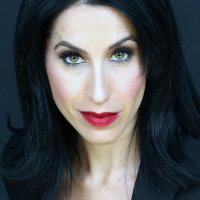 Spagnolo, of Edgewater, a first-generation Italian-American, has instructed event planning and management for five years at Bergen. Each semester, her classes produce themed events that include fundraisers with in-kind donations and giveaways in the Bergen Room, a working bistro where students learn to provide high quality food service. The themed events have raised hundreds of dollars for various 501(c)(3) organizations including the Bergen Community College Foundation. Spagnolo has spent more than 20 years working at corporations, nonprofits and her own event planning business. She holds a bachelor of science in business management from Ramapo College of New Jersey and a master's of business administration in human resource management from Fairleigh Dickinson University.

"I will reflect on this achievement for the confidence and motivation to continue to share best practices, stimulate and inspire our next generation of professionals," Spagnolo said. "It is not about me; it is about the students."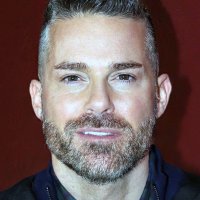 Yankowski, of Greenwood Lake, New York, has instructed at Bergen for 15 years as a psychology professor. Since 2012, he has served as a faculty adviser to Psi Beta National Honor Society, which recognizes high-achieving psychology students. Yankowski has become a field standout, contributing three chapters to the e-book "Connect Master" for McGraw Hill, while authoring a relevancy module, "Beyond the Binary," for the company as well. Yankowski earned a bachelor of arts in psychology from Rutgers University, a master of arts in educational psychology from Montclair University, a master of arts in clinical psychology and a doctorate of clinical psychology from the Ferkauf Graduate School of Psychology at Yeshiva University.

"It is gratifying to be nominated by my peers and recognized for the contributions to the College and community," he said. "I also acknowledge that many people share in this achievement - the mentors, colleagues and support staff who have nurtured me along the way - who made me a better instructor, researcher and clinician."

NISOD, a consortium of community and technical colleges committed to promoting and celebrating excellence in teaching, learning and leadership, established the Excellence Awards in 1991.

Based in Paramus, Bergen Community College (www.bergen.edu), a public two-year coeducational college, enrolls more than 13,000 students at locations in Paramus, the Philip Ciarco Jr. Learning Center in Hackensack and Bergen Community College at the Meadowlands in Lyndhurst. The College offers associate degree, certificate and continuing education programs in a variety of fields. More students graduate from Bergen than any other community college in the state.