The Valley Hospital Graduate Nurse Residency Program Awarded Accreditation with Distinction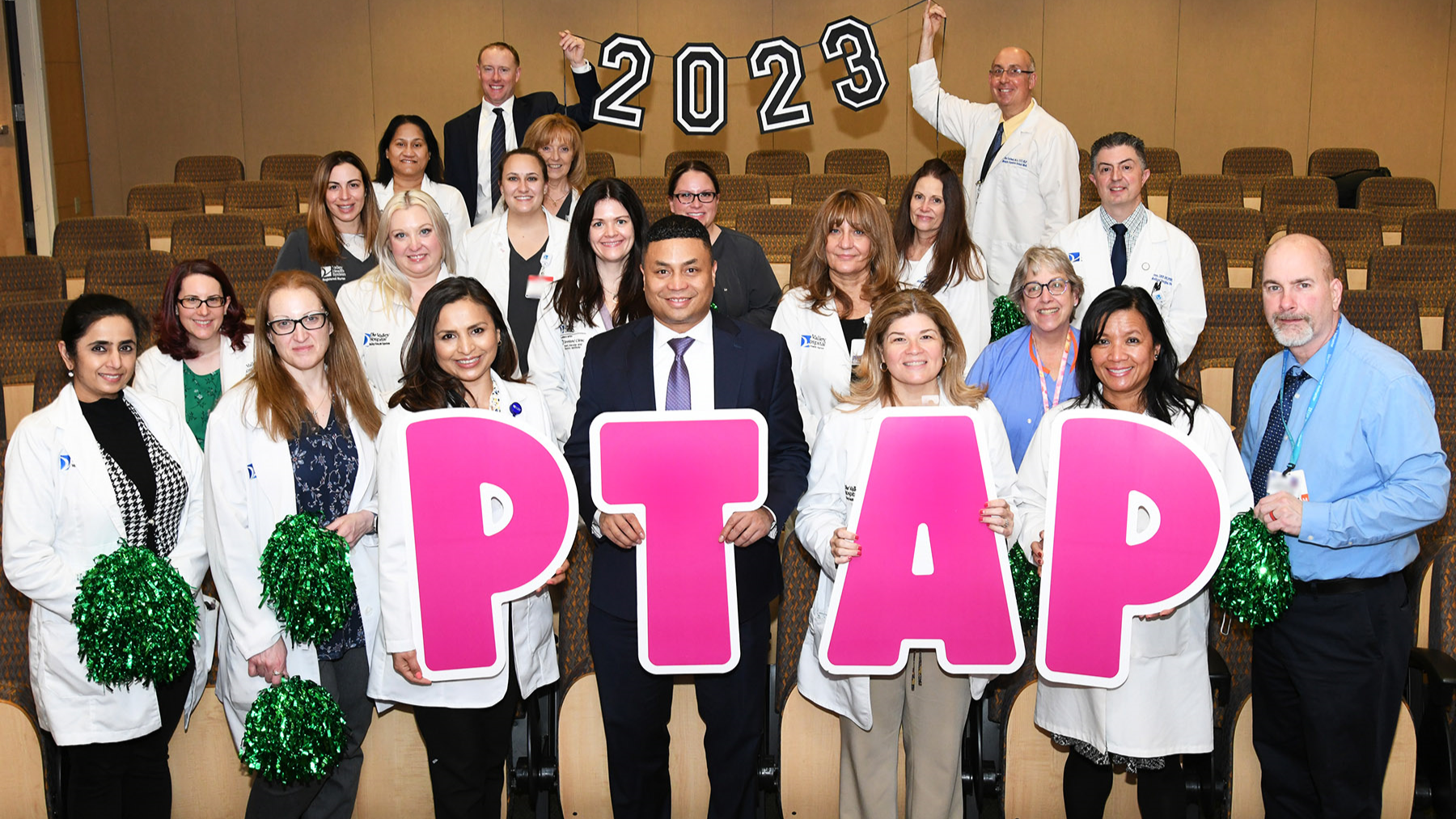 ---

RIDGEWOOD, NJ, May 2, 2023 – The Valley Hospital's new Graduate Nurse Residency Program has been awarded Accreditation with Distinction, the highest recognition possible, by the American Nurses Credentialing Center (ANCC)'s Practice Transition Accreditation Program.
This recognition is awarded to programs that excel in offering a collaborative learning environment and the opportunity to work with experienced staff in real-life settings.
"We are proud to have received this accreditation from the ANCC. During its recent evaluation, Valley's program demonstrated excellence in transitioning nurses to nearly all practice settings throughout the hospital," said Charles Vannoy, DNP, RN, MBA, FACHE, NEA-BC, HN-BC, Vice President of Patient Care and Chief Nursing Officer for The Valley Hospital. "This is an incredible program, and we encourage nurses who may be considering their first position, as well as experienced nurses who may be returning to the field, to apply."
The current workplace settings included in this accreditation with distinction designation are Medical-Surgical, Step Down, Critical Care, Labor and Delivery, Ante/Postpartum, Neonatal Intensive Care Unit, Pediatrics, Post-Anesthesia Recovery Unit, Same Day/Ambulatory Procedure, Emergency Department, and Centralized Function: Float Pool.
Valley also recently achieved Magnet recognition for the fifth time, a testament to its continued dedication to high-quality nursing practice. The American Nurses Credentialing Center's (ANCC) Magnet Recognition Program? distinguishes healthcare organizations that meet rigorous standards for nursing excellence. This credential is the highest national honor for professional nursing practice.
For more information about Valley's Nursing Residency Program, please visit ValleyHealth.com/NursingResidency.