Former CarePlus NJ CEO and Behavioral Health Icon Joe Masciandaro Honored for Lifetime of Service at CarePlus NJ's 25th Annual Courage Awards Gala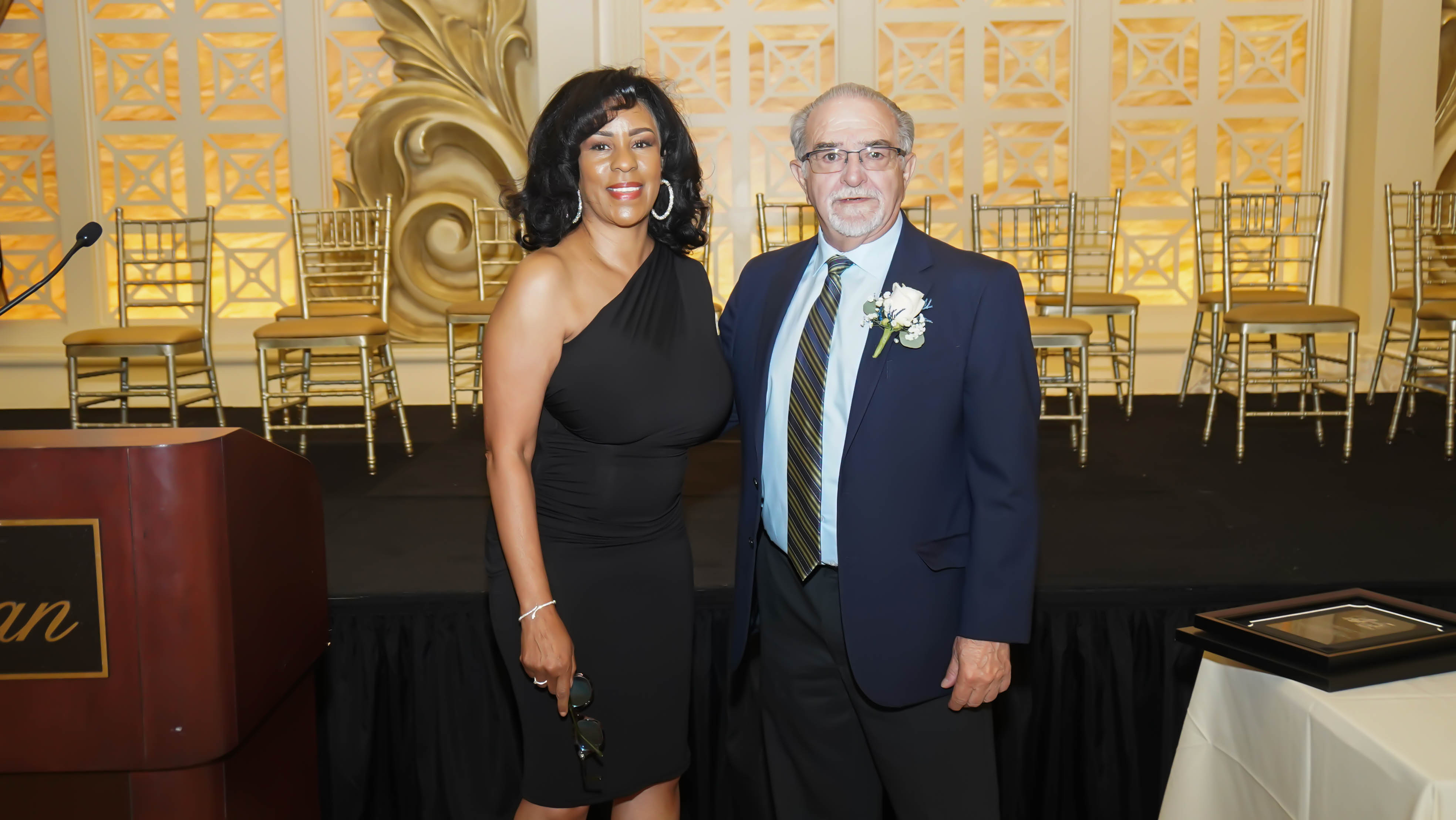 ---

Paramus, N.J. (June 12, 2023) – Care Plus NJ, Inc. ("CarePlus"), a pioneer in integrated primary and behavioral health services for adults and children, announces founder and former President / CEO Joe Masciandaro was honored for his lifetime of contributions to the organization at their 25th Annual Courage Awards Gala on June 6, 2023.
Masciandaro was recognized with the Courage Award for his over four decades of service at CarePlus NJ as a steadfast leader, innovator, and visionary. Also recognized at the gala as Courage Award honorees were Dr. Gian Varbaro and Daniel Sewall.
Since founding CarePlus NJ in 1978, Masciandaro has pioneered countless innovations to expand access to care for New Jersey's most vulnerable populations, continually expanding CarePlus NJ's integrated treatment options through nearly 80 programs for adults and children in northern New Jersey. Under Masciandaro's direction, CarePlus was one of only seven NJ agencies selected as a Certified Community Behavioral Health Clinic (CCBHC), a federal demonstration that expanded access to mental health care and addiction treatment, a model that has since expanded nationwide and is still being used today. Masciandaro's steadfast leadership was also critical in navigating the impacts of the COVID-19 pandemic during which he served as a resource to Governor Murphy, on the Healthcare Subcommittee of New Jersey's Restart and Recovery Advisory Council.
Masciandaro has also championed countless initiatives ensuring those with mental illness and substance use disorders receive the treatment and services they need. His dedication and extensive experience effectively positioned CarePlus to craft the winning bid to take over management of New Jersey's largest public hospital, Bergen New Bridge Medical Center (BNBMC), in October 2017 and enhance the scope of services and continuum of care, increasing the effectiveness of discharge to address recidivism – especially in the ER.
"For 45 years Joe tirelessly and selflessly fought on behalf of the countless people who need behavioral health care services, " said Brigitte Johnson, Esq., President / CEO, CarePlus NJ. "He has worked consistently to improve access to mental health, addiction treatment and vital support services for anyone that needs it. The cumulative effects of his work can never be measured as it is so extensive. To be able to recognize Joe at our 25th Annual Courage Awards Gala is truly an honor."
During the gala, CarePlus NJ also named this year's recipient of The Joseph Masciandaro Scholarship, an award established in 2019 and named in honor of Masciandaro and his 45-year legacy. This award recognizes an outstanding staff member pursuing educational or professional goals to help them further their education or pursue advanced degrees and certifications.
In addition to Joe's recognition, the 2023 Courage Awards honored two other members of the mental health community that uphold the values of the gala's annual theme of "Embracing the Difference." Honorees included:
Dr. Gian Varbaro: For his passionate and professional commitment to providing excellent care, health education and awareness to the community.
Daniel Sewall: In appreciation of his tireless generosity as an enthusiastic supporter of CarePlus Foundation and leader in other endeavors that support those the organization serves.
To learn more about The CarePlus Foundation or to make a donation, please contact (201)-986-5070 or Foundation@CarePlusNJ.org.
About the CarePlus Foundation
CarePlus Foundation, Inc. ("the Foundation"), is a 501(c)(3) non-profit organization that supports the innovative and life-changing programs and services provided by Care Plus NJ, Inc. ("CarePlus NJ") and its subsidiaries. Since its inception in 1998, the mission of the Foundation has been to support programs and services that help provide care and support for individuals affected by mental illness, as well as education and outreach to decrease the stigma of the disease. Employing a comprehensive approach to decreasing the stigma of mental illness, the Foundation specializes in providing direct support, advocacy, and community involvement. All proceeds directly benefit CarePlus clients through medication aid, housing support, services, training, and educational scholarships. To learn more about CarePlus Foundation, visit https://careplusnj.org/giving-opportunities/.
About CarePlus NJ
For more than 40 years, Care Plus NJ, Inc. ("CarePlus NJ") has been a pioneer in integrated primary and behavioral health services for adults and children in northern New Jersey. Based in Paramus, New Jersey, CarePlus NJ is committed to providing the most comprehensive integrated treatment options through 72 programs designed to meet the full spectrum of health and wellness needs for adults and children in the communities it serves. Specializing in acute care, CarePlus NJ provides immediate, high-quality health services and support programs for individuals in crisis. Nationally ranked for excellence in customer satisfaction by the Mental Health Corporations of America, CarePlus NJ is mission driven ensuring that anyone who needs it has access to specialized care. To learn more about CarePlus NJ and its wide range of programs and services, visit https://www.careplusnj.org/.
Photo Caption: Brigitte Johnson + Joe Masciandaro: Brigitte Johnson, Esq., CarePlus NJ President / CEO, and Joe Masciandaro, CarePlus NJ Founder, former CarePlus NJ President / CEO and 2023 Courage Award honoree.