The Community Chest's 90th Anniversary Gala Raises Record Amount to Help Neighbors in Need in Bergen County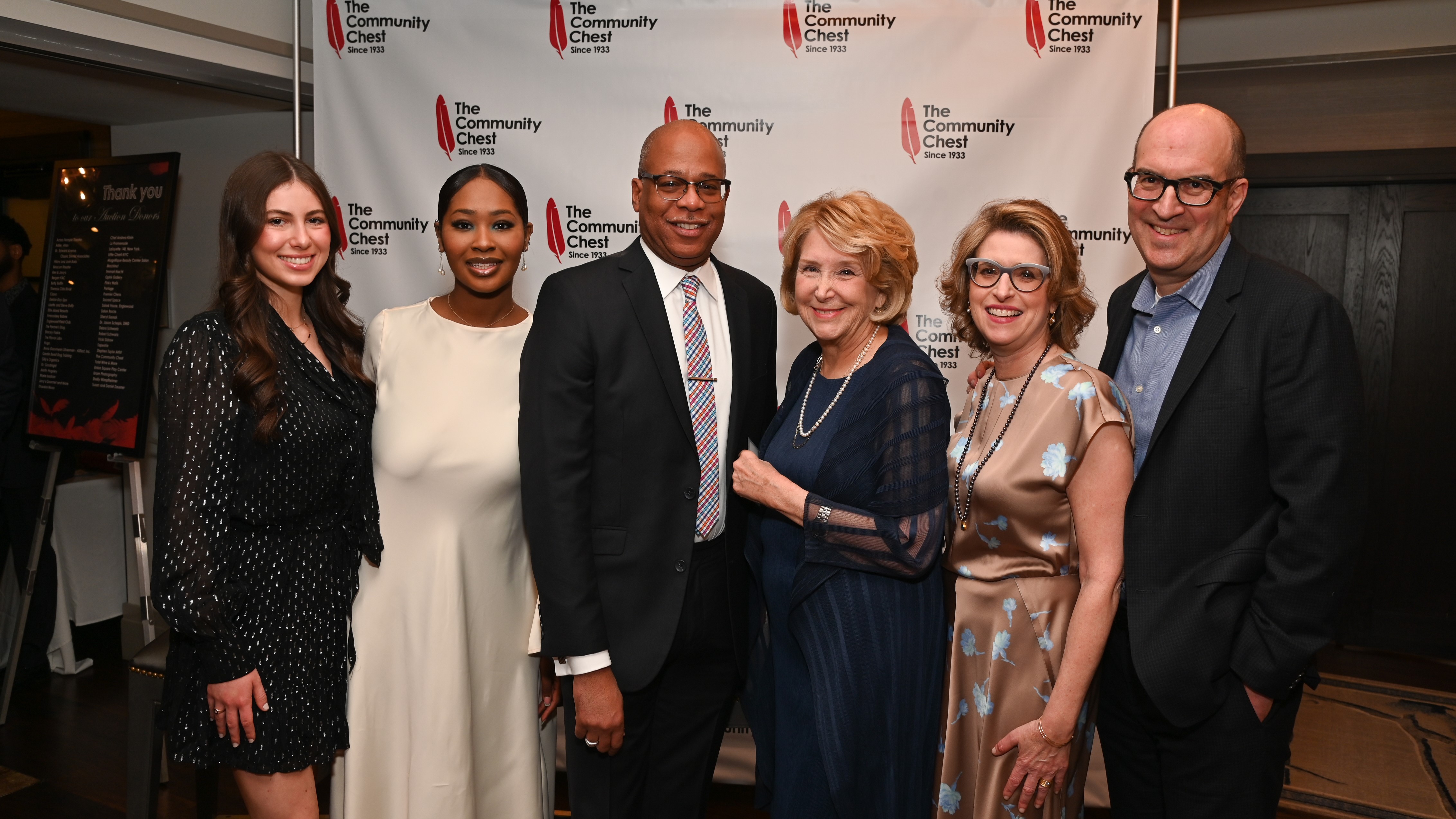 ---

Summary: The Community Chest's 90th anniversary annual gala raised a record of nearly $200,000 to help nonprofits providing services to neighbors in need experiencing hardships.
(Eastern Bergen County, New Jersey; June 16, 2023) -- The Community Chest of Eastern Bergen County raised a record of nearly $200,000 at the Annual Spring Gala held at Montammy Golf Club in Alpine, New Jersey on April 26.  These funds, almost double the amount raised at the organization's 85th anniversary celebration, will be directed to the organization's annual campaign to award competitive grants to nonprofit agencies providing services to over 50,000 people in need in the area.

                  The gala's net proceeds provide competitive grants to nonprofit agencies responding to an increased demand for services for neighbors in the areas of mental health services, food insecurity and healthy eating, home care, educational enhancement in college and career preparation, and racial justice education.  With a small team of part-time staff and dedicated volunteers, The Community Chest of Eastern Bergen County leads initiatives and supports nonprofits that make communities stronger and benefit people in the area.   The organization's service area includes these municipalities: Alpine, Bergenfield, Closter, Cresskill, Demarest, Dumont, Englewood, Englewood Cliffs, Harrington Park, Haworth, Northvale, Norwood, Old Tappan, Rockleigh and Tenafly.

                   "During our 90th anniversary celebration, The Community Chest of Eastern Bergen County was delighted to honor the philanthropic work of outstanding community leaders.  We were very pleased to welcome over 250 supporters and nearly 50 sponsors to the gala to celebrate," said Dr. Shelly Wimpfheimer, DSW, Executive Director, The Community Chest of Eastern Bergen County.

                  More support is needed!  "Although we cannot predict what will happen in our community each year, The Community Chest is here to help, when trouble arises.  Each year, we receive many more requests for support from nonprofit agencies providing services, and we are unable to meet all of their funding needs or provide grant awards to every applicant.  We ask the public to meet this need and join this year's supporters by making a contribution to help our neighbors in need.  Contributions may be made on our website, www.thecommunitychestebc.org/, or by check made out to The Community Chest and sent to our attention at 122 S Van Brunt Street, Englewood, NJ 07631," said Dr. Wimpfheimer.

Philanthropic Program

                  The milestone 90th anniversary gala provided a magical program.  This outstanding group of philanthropists were honored for their involvement and contributions to the community:  Corporate Philanthropy Award - Visions Federal Credit Union, Outstanding Volunteers Awards - Mark and Phyllis Kesslen, Leadership Award - Reverend Preston Thompson, and Young Adult Leadership Awards Abigail Kushman and Samma Faragalla.   Emmy award-winning TV journalist Harry Martin, who anchored TV newscasts at three leading television stations in New York City, brought his extensive expertise to emcee the event.  The program also featured a magical musical performance by the Bergen Performing Arts School singing select songs by Bruce Springsteen.

Sponsors

                  The gala's 2023 sponsors filled the chest.  The sponsors were: Aburustum Family, BMW of Tenafly, Connect One Bank, Englewood Health, Jaguar, Kaplen, Kesslen, Lakeland Bank, Emily and Sam Mann, Otterstedt, R and J Russell, Adam and Franci Steinberg, SK Salmon, Arnie and Judy Herrmann, Taub, Valley Bank, Visions Federal Credit Union, VRH Construction, Shelly and Justin Wimpfheimer, Wolfgangs, and World Insurance.

                  Other sponsors providing support were: Dov and Deborah Bachrach, Ball, BCB, Brensilber, Liz Corsini, Dawn and Armando Diaz, DiSalvo, Stephen and Shari Greenberg, Arnie Herman, Kamson, Kennedy, Klyde, Kushman, Julie Levi, Max Mara, Merril Lynch Eric Snyder/Lisa Alexander Brendan Mitchell, Palestroni, Rattigan, Raymond James, Sciarra & Co., Louise Schwartz, Michael Shannon, Temple Sinai Sisterhood, Uram, and Barry Zingler.

                  Visit the event's website, www.tinyurl.com/ccgala2023, to view The Chest's gala journal.  For additional information, call the office at 201-568-7474.

About The Community Chest

                  Founded in 1933, The Community Chest, a nonprofit, tax-exempt organization headquartered in Englewood, New Jersey, has supported local not-for-profit agencies for 90 years.  The Chest leads initiatives and supports nonprofits that make our communities stronger and benefit people in need in eastern Bergen County.  Each year, The Chest raises funds and allocates them to agencies demonstrating the capacity to provide services to local citizens.  The organization also provides coordinating and planning services in its communities, serving as a bridge between agencies and organizations and investing in the stability and quality of the service network.

                  The Community Chest's Board of Managers is comprised of community leaders dedicated to improving the lives of neighbors in need.  People interested in being considered for board membership may contact Executive Director Dr. Shelly Wimpfheimer at (201) 568-7474.

                  For further information about The Chest, visit www.thecommunitychestebc.org/ or contact (201) 568-7474.  Stay updated about the organization's activities on Facebook, Instagram and Twitter.
Photo caption: The Community Chest of Eastern Bergen County's 2023 90th anniversary gala honorees (shown from left to right): Abigail Kushman and Samma Faragalla received the Young Adult Leadership Awards, Reverend Preston Thompson received the Leadership Award, The Community Chest's Executive Director-Dr. Shelly Wimpfheimer, and Mark and Phyllis Kesslen received the Outstanding Volunteers Awards (not shown Visions Federal Credit Union)


Photo Credit: Chris Marksbury