Feds Award Bergen $4.5 Million to Grow Agriculture Education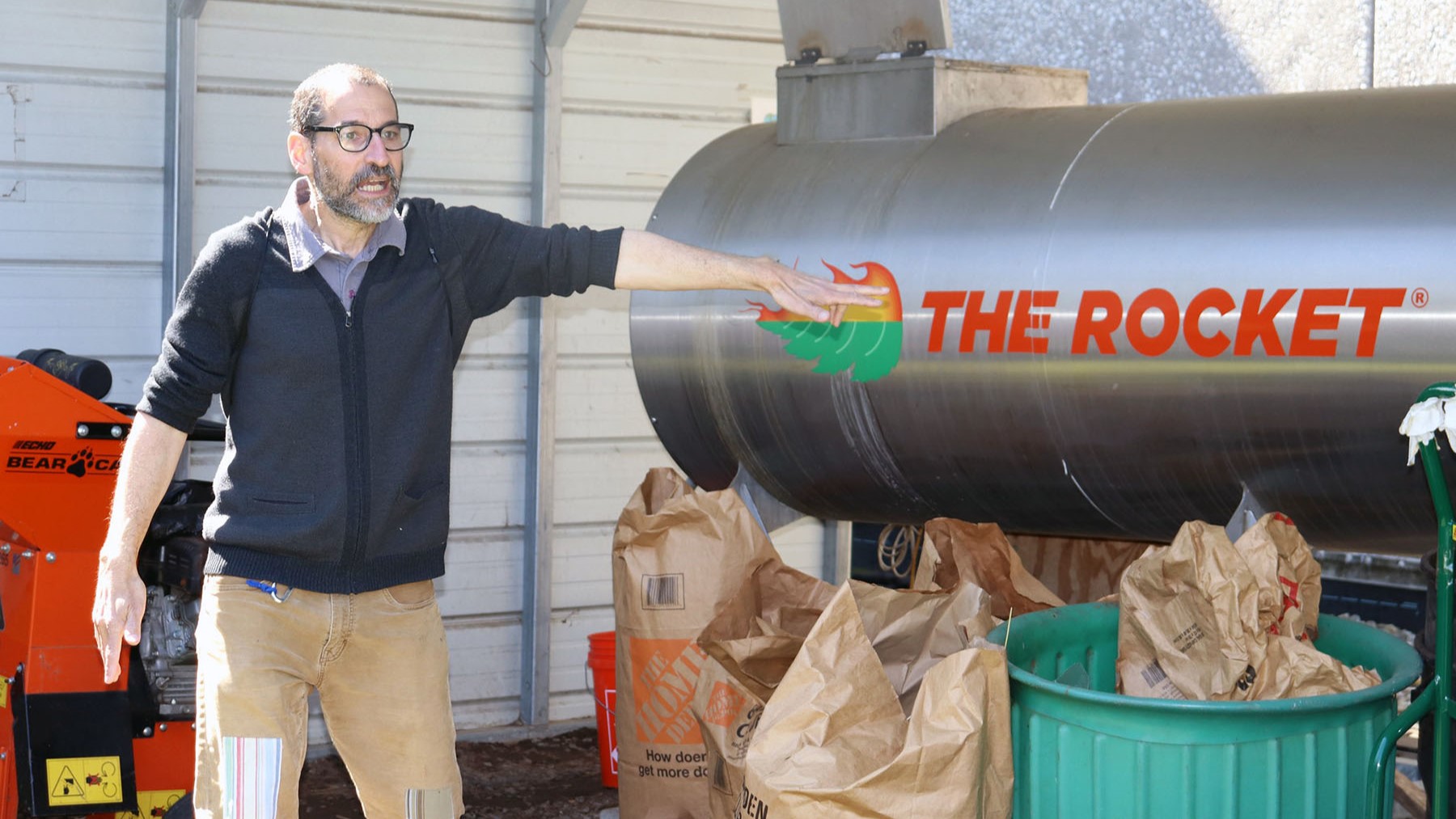 ---

PARAMUS, N.J. – The federal government has awarded Bergen Community College a five-year, $4.5 million grant to help contribute to the growth of future food, agriculture, natural resources and human sciences (FANH) professionals.
The U.S. Department of Agriculture's (USDA) "From Learning to Leading: Cultivating the Next Generation of Diverse Food and Agriculture Professionals Program" (NEXGEN) sought proposals from colleges that would create pathways to employment in FANH fields, while prioritizing the selection of institutions that serve diverse student populations. USDA officials formally announced the $262.5 million Inflation Reduction Act-funded initiative on June 21 at a kickoff event in Washington D.C. with representatives from the 33 partners selected for the grant.
"Bergen Community College represents a leader in preparing students for in-demand fields in our region," Bergen President Eric M. Friedman, Ph.D., said. "I am thrilled that the federal government has recognized Bergen's contributions to the local economy and endorsed our plans for developing a sustainably conscious workforce."
The 2023 Feeding the Economy report commissioned by agriculture industry leaders shows that nearly 20 percent of all U.S. economic activity ($8.6 trillion) comes from the food and agriculture sector. Fifteen percent of all U.S. jobs reside within the affiliated industries - including at farms, research laboratories, manufacturers, engineering firms and logistics companies. Bergen County leads the state in the number of direct FANH employees (67,883), wages ($3.4 billion) and economic output ($10.1 billion).
Nonetheless, the acquisition and retention of sector employees remains a key concern of federal officials. The USDA itself has a severe staffing shortage, losing more than 5,000 workers during the last six years. The NEXGEN program remains a critical component to stemming the problem, according to U.S. Secretary of Agriculture Tom Vilsack. The secretary - a resident of agriculture-rich Iowa - led the agency during all eight years of the Obama administration and the past two of the Biden administration as well.
"We need to ensure our youth have the education and training they need to accelerate the development of an agricultural system that is climate-smart, sustainable, profitable and equitable," Vilsack said at the June 21 kickoff event. "This historic investment from the Biden-Harris Administration in our nation's Minority-serving Institutions brings us closer to building a workforce that represents the richness and diversity of all the communities we serve."
The NEXGEN program also seeks to diversify the FANH talent pool by specifically targeting institutions of higher education that serve underrepresented populations of students. Among them, the USDA identified Historically Black Colleges and Universities, tribal colleges and Hispanic Serving Institutions (HSI), such as Bergen, as eligible for the program. The HSI designation applies to colleges where Hispanic students account for at least one-quarter of their total enrollment. Approximately 40 percent of Bergen students identify as Hispanic or Latino.
Under the grant, which will provide funding through June 2028, Bergen will develop numerous initiatives to serve approximately 600 students. Among the focus areas as defined by the USDA, Bergen will enhance its current academic offerings to include learning opportunities on sustainable food production and safety practices, waste management and agribusiness. The College will leverage its existing strengths - including the nation's only community college STEM Student Research Center, Rocket composter and hydroponic labs - and an in-development culinary arts learning facility to support the objectives.
Bound by the goal of spurring student interest and encouraging growth within the individual FANH sectors and industries, the College will offer paid experiential learning opportunities, scholarships and enhanced coursework in fields related to the grant. Bergen offers a significant number of programs in FANH fields, including culinary arts, environmental science and horticulture.
Longtime Bergen professor and former dean of mathematics, science and technology PJ Ricatto, Ph.D., will direct the project at the College. Professors John Cichowski, Ed.D., and Ronda Drakeford will assist Ricatto.
"This remains an incredibly exciting opportunity for students interested in food, agriculture, natural resources and human sciences fields," Ricatto said. "I look forward to initiating the many programs, activities and resources we have planned as part of this grant."
Among the initiatives, the College will connect its Bergen Cares Center, an on-campus food pantry and social services resource, to NEXGEN by creating a farm-to-table pipeline of food grown at the College for distribution at the center. Temple University research indicates that more than one-third of community college students experience food insecurity at some point during their time enrolled.
In all, Bergen's participation in NEXGEN reflects College officials' ongoing prioritization of developing programs that not only respond to community needs, but remain rooted in sustainable practices that encourage health and wellness. These ideas appear throughout President Friedman's goals and the institution's recently revised mission, vision and values statements. The Commerce and Industry Association of New Jersey and Commerce Magazine recently recognized Bergen's sustainability efforts with an award for environmental stewardship.
In the Biden-Harris administration, USDA is transforming America's food system with a greater focus on more resilient local and regional food production, fairer markets for all producers, ensuring access to healthy and nutritious food in all communities, building new markets and streams of income for farmers and producers using climate smart food and forestry practices, making historic investments in infrastructure and clean energy capabilities in rural America and committing to equity across the department by removing systemic barriers and building a workforce more representative of America. To learn more, visit www.usda.gov.
Based in Paramus, Bergen Community College (www.bergen.edu), a public two-year coeducational college, enrolls more than 13,000 students at locations in Paramus, the Philip Ciarco Jr. Learning Center in Hackensack and Bergen Community College at the Meadowlands in Lyndhurst. The College offers associate degree, certificate and continuing education programs in a variety of fields. More students graduate from Bergen than any other community college in the state.
photo caption: Bergen Professor PJ Ricatto, Ph.D., - demonstrating the operation of the "Rocket" food composter at the College's main campus - will lead the implementation of a $4.5 million USDA grant that will prepare students for careers in agricultural fields.