FOOD SECURITY TASK FORCE TO BECOME PERMANENT OFFICE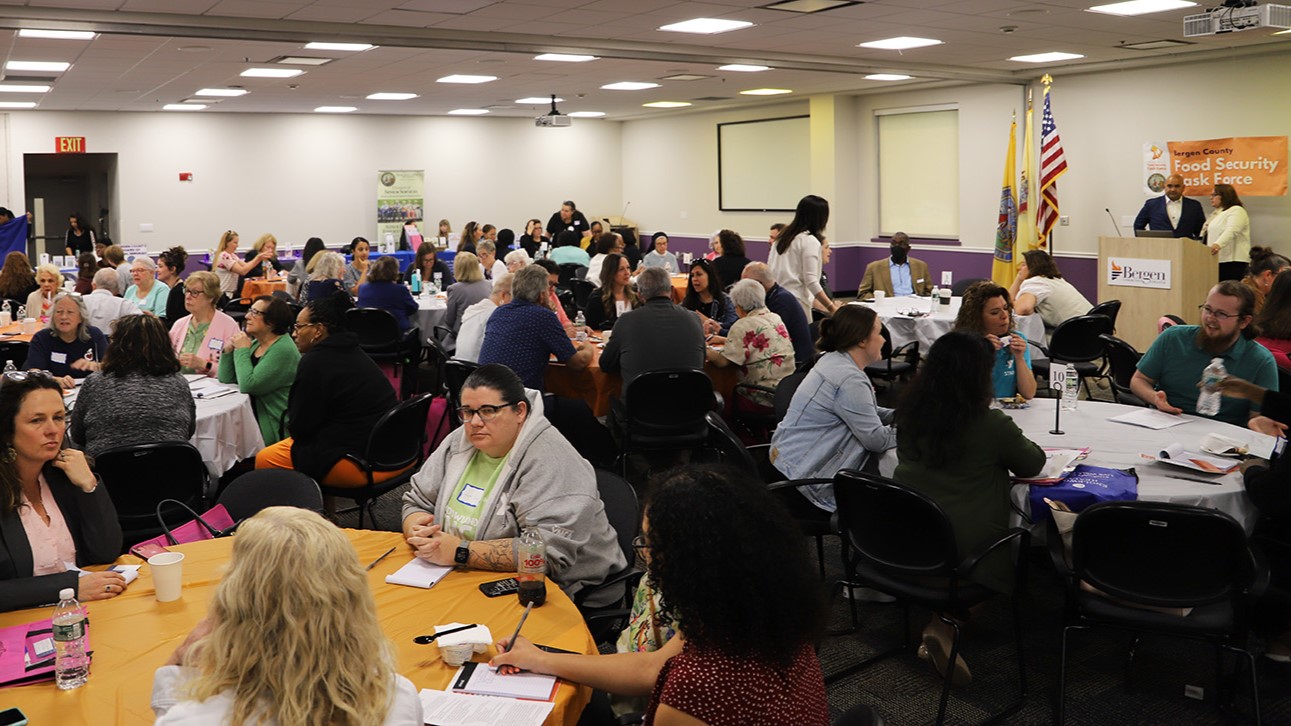 ---

Announcement made at the County's Third Annual Pantry Summit attended by network of food security partners
(PARAMUS, NJ) – County Executive Jim Tedesco announces that the County's Food Security Task Force will transition to a permanent office in the County's Department of Human Services. This decision comes as a testament to the significant impact and ongoing need for a dedicated effort in addressing food security issues in Bergen County.
County Executive Tedesco emphasizes the importance of making the Food Security Task Force a permanent office within the Department of Human Services. He stated, "The Food Security Task Force has proven its effectiveness in coordinating efforts to combat hunger in our community. By establishing a permanent Office of Food Security, the County will ensure that the fight against hunger remains a core focus, enabling effective coordination, resource allocation, and implementation of strategies to address food insecurity."
"Hunger was present in Bergen County before the pandemic, is at record levels now, and will continue to be an issue for so many of our neighbors," said Bergen County Commissioner Tracy Zur. "Our pantries are on the frontlines addressing the struggles of our residents, both to provide adequate food access and additional services. Bergen County remains committed to strengthening our pantry partners, fostering collaboration, and striving together to lift individuals and families out of food insecurity."
With the transition to a permanent office within the Department of Human Services, the Food Security Task Force aims to further streamline its operations, enhance collaboration with local food pantries, and expand its reach to ensure that no individual or family in Bergen County goes hungry.
The announcement was made at the County's third annual Food Pantry Summit on Wednesday, June 7th before an audience of food security partners including representatives from over 50 local food pantries and outside service providers. The third annual Pantry Summit provided an opportunity for attendees to meet with their peers, share ideas, and discuss successes, challenges, and best practices so they can continue to meet the needs of their clients. The event included networking opportunities, breakout sessions, a review of the County's annual food pantry survey, and remarks from keynote speaker Mark Dinglasan who serves as the Director of the NJ Office of Food Security Advocate.
Photo caption: Summit attendees seeking resources for various vendors
The Bergen County Food Security Task Force was formed in July of 2020 as a response to the skyrocketing need for food and services after the onset of the pandemic. Spearheaded by County Commissioner Tracy Silna Zur, the Task Force has been working to connect the food providers in Bergen County and assist them in sourcing best practices and sustainable solutions to combat the persistent levels of hunger in the community.