CZEN IN ENGLEWOOD, NJ- NOW INTRODUCES LUNCH MENU, BRUNCH & DINNER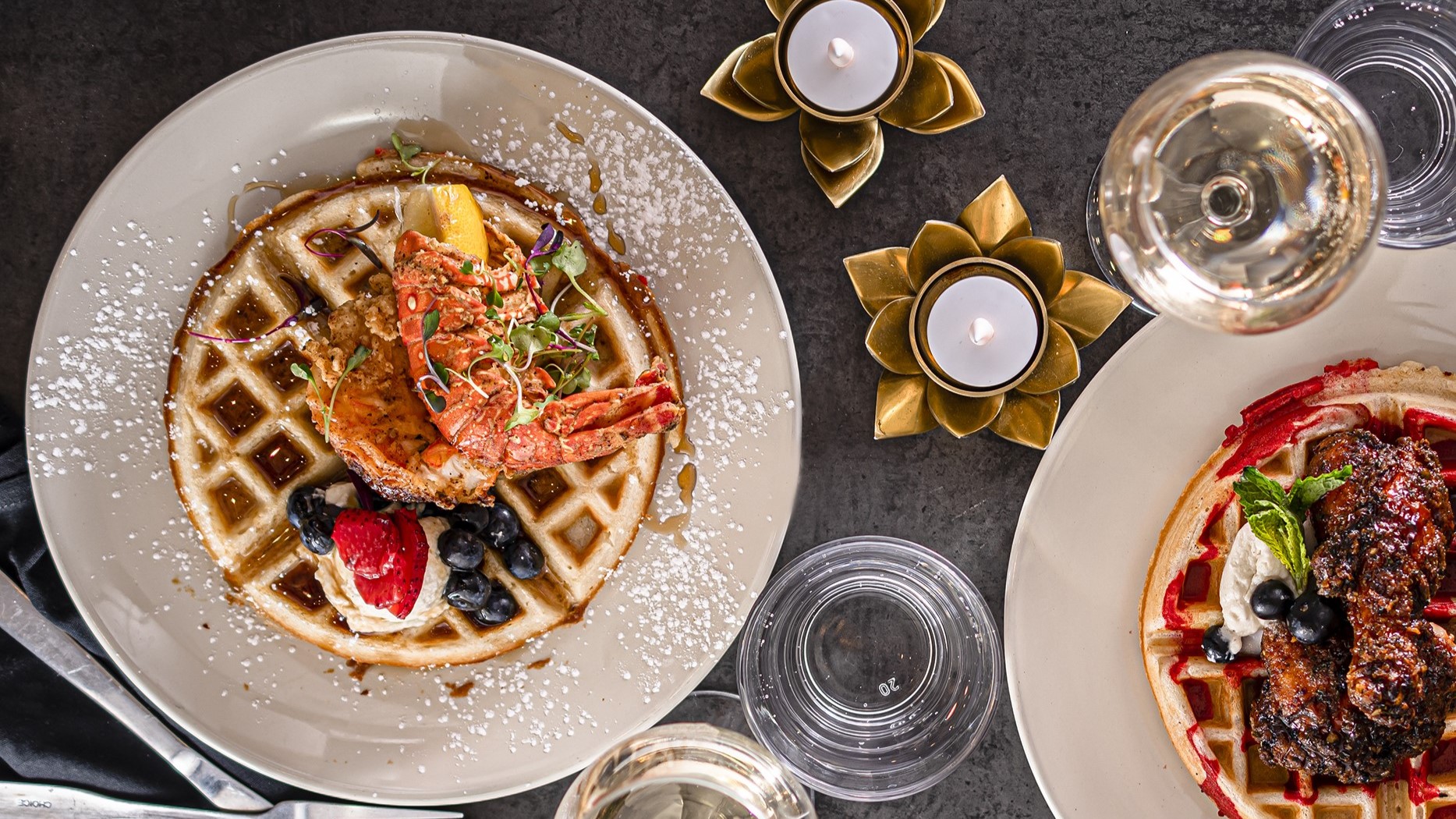 ---

A MODERN CARIBBEAN ASIAN FUSION RESTAURANT AND BAR WITH UNIQUE SMALL PLATES AND ENTREES SEASONED TO PERFECTION WITH AUTHENTIC CARIBBEAN FLAVOR AND ASIAN INFLUENCE
(Englewood, New Jersey – July 11, 2023) – It's officially summer, the best time for that tropical cocktail and to experience CZEN, a modern Caribbean Asian fusion restaurant and bar with unique small plates and entrees packed with authentic Caribbean flavors with an Asian influence. CZEN is now open for lunch starting Weds. July 19th at 11: 30 a.m.
Bold and flavorful, CZEN introduces a one-of-a-kind menu guaranteed to wow your taste buds for dinner, late-night dishes, Sunday Brunch, catering and special weekly nightlife events. Seating is indoor or out, with a full bar and an emphasis on hand-crafted-tropical cocktails, a wide selection of top spirits, including rum, tequila, fine wines, and bottle service upon request. Guests can pair their favorite drink with an inventive dish where all food is prepared daily in-house. 
Begin with a small plate; so many guests come in for the Oxtail Dumplings, so popular that they often sell out; guests can opt for either the Vegetable or Shrimp Dumplings. Other front-running starters are the Chicken Wings; CZEN elevated their chicken wing game, seasoned, and prepared to perfection with CZEN's signature house-made secret sauce with mango habanero or guests can select one of the other eight house-made Caribe-Asian flared sauces. The Yumi Corn Chowder and the Bao Buns will take each foodie on a happy adventure, a must try.
The endless choices segue from the apps to the mains where decisions are just too hard to make; the Thai Red Snapper is a showstopper; snapper delicately flash fried and seasoned with a combination of hot and sweet in house sauces. In the mood for a burst of flavor? It's the Shanghai Jerk Chicken, Instagram worthy, as is CZEN's Passion Shrimp – a burst of citrus and spicy, or the Mongolian Mushrooms, crispy tempura oyster mushrooms served with Czen's house-made Mongolian sauce.  
Weekends just got better with CZEN's Sunday Brunch, from the Hot Honey Chicken and Waffles to the CZEN Eggs Benedict served with slowly braised short ribs and salad. CZEN takes Southern-style grits to the next level by pairing it with Curry Shrimp – a small glimpse of the imaginative brunch items.
CZEN's bar concept focuses on hand-craft Caribbean-inspired cocktails like their signature house-made Rum Punch, or the Refresh "Mint" -There are always a variety of carefully selected fine wines, rum, tequilas, and a full bar with a vibrant and lively atmosphere. ~ not drinking alcohol? There are plenty of refreshing non-alcoholic choices, from the Lavender Refresher to specialty drinks blended with fruits and Coconut Water or Ginger Beer.
Don't leave without trying CZEN's Fried Ice Cream, vanilla ice cream fried in a warm crispy crust – including the option of being topped with a mango compote ~ yum!
CZEN is the go-to spot for a night out during any season. It's upbeat atmosphere with an unparalleled vibe is guaranteed to be an unforgettable experience. Be sure to visit CZEN at 36 North Van Brunt Street, Englewood, N.J (next to bergenPAC) @czenenglewood
Serving:  
Caribbean Asian Cuisine + Curated Cocktails
Hours of Operation: 
Lunch| Weds. – Fri. 11:30 a.m. – 4:00 p.m.
Dinner | Weds. – Fri. + Sun: 4:00 p.m. – 9:30 p.m. +  Sat. 4:00 p.m. – midnight.
Happy Hour| Weds. – Fri.  
Brunch| Sun. 12:00 Noon – 3:30 p.m.
Nightlife
Happy Hour- Wed-Fri and Sunday 
Wed- Ladies Night
Thurs- Live Musician
Fri- Happy Hour DJ 
Sat- Late Nights with DJ 7p-12a
About CZEN Englewood: CZEN (pronounced sea-zen) is a modern Caribbean Asian fusion restaurant and bar with unique small plates and entrees packed with authentic Caribbean flavor and Asian influence located in downtown Englewood next to bergenPAC. Czen offers indoor and outdoor seating. Serving dinner, late-night dishes, and Sunday Brunch. Czen introduces new bold flavors merging traditional Caribbean flavors with an Asian flair prepared with the freshest ingredients and made to perfetion. Czen's bar concept focuses on hand-craft tropical-inspired cocktails, a variety of carefully selected fine wines, and a full bar with a vibrant and lively atmosphere, rotating popular DJs and themed nights filled with karaoke, comedy and cigar tastings to name a few. Czen is available for catering on or off premises and for events and parties of all sizes.  Czen |36 North Van Brunt Street| Englewood, N.J. Weds. – Fri.; Lunch 11:30 a.m. – 4:00 p.m. Dinner 4:00 p.m. – 9:30 p.m. on Saturdays til 1:00 a.m., Sunday Brunch at 12:00 p.m. – 3:30 p.m. with Dinner service at 5 p.m. – 9:30 p.m. Happy Hour Mon- Fri. from 4 p.m. – 7 p.m. and all day on Sundays from 12 p.m. – closing. www.czenrestaurant.com @czenenglewood or 201.431.9199