NAI James E. Hanson Negotiates Land Sale to Bring New Residential Redevelopment to Hackensack, N.J.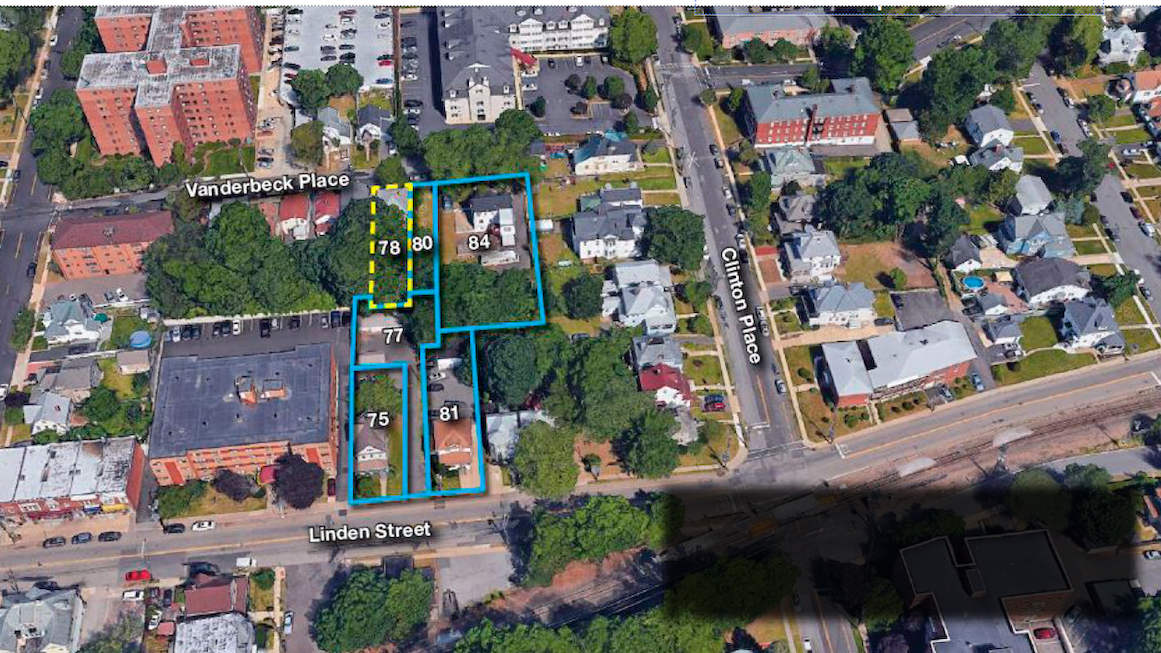 ---

Hackensack, N.J. (July 20, 2023) – NAI James E. Hanson, the largest New Jersey-based full-service independent commercial real estate firm, announces the sale of a redevelopment site located at 75, 77 and 81 Linden Street as well as 80 and 84 Vanderbeck Place in Hackensack, N.J.
NAI James E. Hanson's Anthony Cassano, Vice President, represented both the seller, the estate of Donald Gonzalez, ℅ Michael Sprague Esq., and the buyer, M&M Development, LLC, in the transaction.
The five adjacent lots span 30,800 square feet and are ideally located within Hackensack's Downtown Rehabilitation Zone steps away from the NJ Transit Anderson Street train station. Currently zoned for medium-density multifamily and offices, the new owner plans to redevelop the site into a brand-new, residential community.
The redevelopment will be the latest success story in Hackensack's impressive resurgence over the last several years. The new property will join the city's approximately 4,000 planned or completed new residential units, thousands of square feet of new retail space and wide range of new community-oriented public spaces that are increasingly making it a destination for residents and businesses alike.
In addition to the sale of the five-property site, Cassano recently negotiated the sale of a nearby redevelopment site at 107 and 109 Anderson Street that was recently approved for 234 residential units and ground-floor retail.
"When a town truly commits to a redevelopment plan like Hackensack has, it's impressive to witness all that can be accomplished," said Cassano. "Through the addition of premier residential complexes, bountiful retail offerings as well as spacious parks and plazas, Hackensack is establishing itself as a leading place to live in northern New Jersey. I'm honored to play a role in its redevelopment, and I look forward to seeing this latest investment come to fruition."
To stay connected with NAI James E. Hanson and for updates on the latest transactions and news, please follow NAI Hanson on Facebook, Twitter and LinkedIn
About NAI James E. Hanson
Since 1955, NAI James E. Hanson has been a leading independent full-service brokerage commercial real estate and property management firm serving a diverse client list. NAI Hanson offers its clients strategic solutions and provides comprehensive value-added services such as office, industrial and retail brokerage, investment sales, land sales, management, government services and financing expertise.
NAI Hanson is also one of the original members of NAI Global, an international commercial real estate network with over 300 offices spanning the globe. For more information on NAI James E. Hanson, contact William C. Hanson, SIOR, at the company's Teterboro office at 201-488-5800 or visit www.naihanson.com