Local Artist Makes Her Debut at West Side Presbyterian Church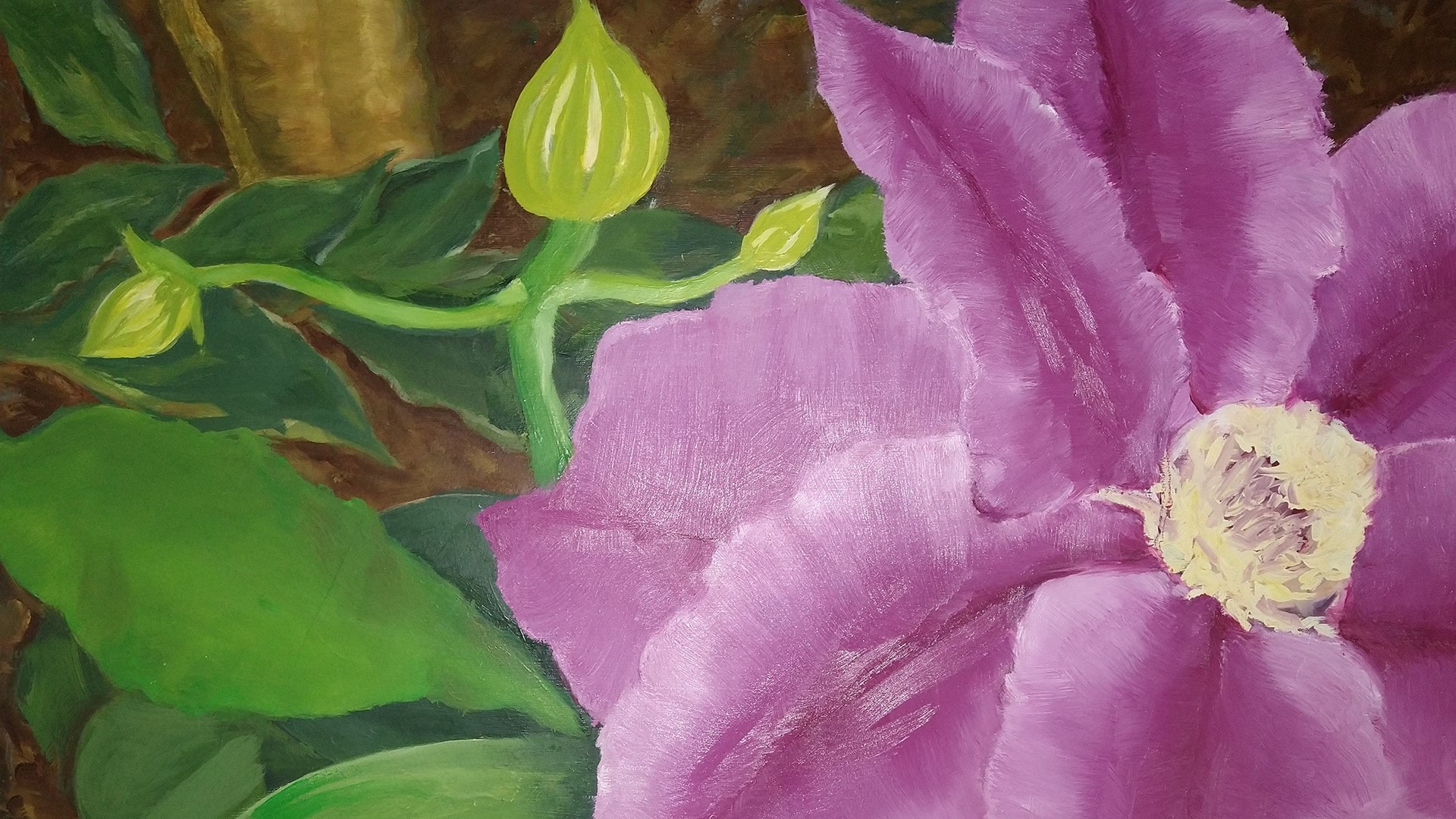 ---

RIDGEWOOD—West Side Presbyterian Church is excited to welcome Bergen County artist Andrea Macaluso to The Gallery for the month of September!
Andrea creates paintings and drawings using oil and acrylic paints, pastels and artist pens. She explores themes that capture her attention, such as floral subjects, figure drawings and geometric designs. Her style leans toward graphic design and images from unusual visual perspectives.
Andrea grew up in Totowa, where she developed an early interest in art. She received her Bachelor of Arts degree from San Diego State University, with a psychology major and studio art minor. Andrea then completed Master's coursework in instructional design at San Diego State University and worked as an attendant at their art gallery.
During her career as an instructional designer, she designed graphics for training manuals and educational websites, designed the user interface for websites and created animated videos for many of her clients. Her clients included the U.S. Department of State, University of Maryland, University of Liverpool and General Dynamics.
Andrea continues to hone her artistic skills by attending figure drawing workshops and painting classes. She has shown her work in galleries in Maryland and New Jersey. 
Stop by The Gallery to see Andrea's exhibit on weekdays from 8:00 am to 4:00 pm or between 8:00 am and 12:00 pm on Sundays. Or come visit on Sunday, September 17 between 10:00 am and 12:00 pm for a reception and meet and greet with the artist.
Founded in 1912, West Side Presbyterian Church is a welcoming, inclusive church where people of all ages grow in faith, form lasting friendships and help our neighbors in need. West Side is located at 6 South Monroe Street in Ridgewood, NJ. For more information, please visit www.westside.org.