Celtic Festival and Highland Games at Liberty Lake Saturday, October 8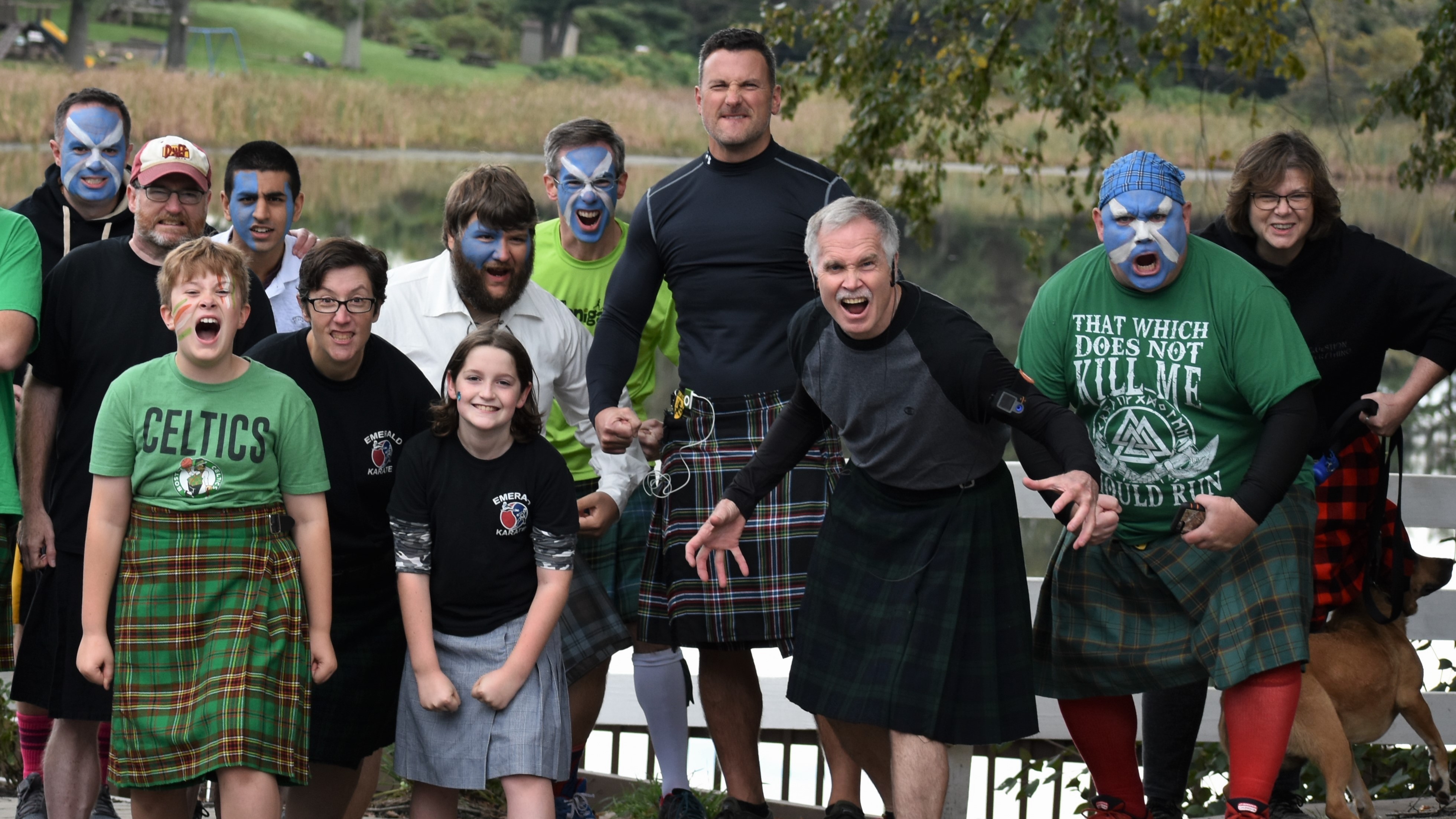 ---

Family- and dog-friendly event to feature Highland Games competitions, craft beers, musical acts, entertainment, fashion shows, Celtic culture, and more
Sponsored by the South Jersey Celtic Society and the New Jersey Renaissance Faire

September 12, 2022 – The Celtic Festival and Highland Games will take place Saturday, October 8, at Liberty Lake, Bordentown, NJ. The family- and dog-friendly event will feature Highland Games competitions, musical acts, entertainment, fashion shows, merchants, and a variety of food vendors. For the over-21 crowd, the South Jersey Celtic Society will be serving craft beers from Spellbound Brewing and Third State Brewery, and wine and mead from Valenzano Winery. Expertly guided whiskey tastings will take place during the festival for an additional cost. Discounted tickets available in advance at https://njrenfaire.ticketspice.com/south-jersey-celtic-festival-2022 or full price at the door.

This year's event will feature Highlands Game competitions led by Robert Meulenberg, PhD, associate professor of physics at the University of Maine by day, and a power-lifting, caber tossing champion by night. Dr. Meulenberg invites interested attendees to apply for a spot to compete in the Highland Games. Serious candidates should email Rob Meulenberg at rwmeulenberg@gmail.com.

The festival also includes a full schedule of Celtic entertainment. In addition to our beloved pipers,
performing at this year's event will be:
• The Natterjacks
• Seamus & CJ
• Celtic Flame Irish Dancers
• Joe Mullin & Son
• Peters School of Irish Dance
• The Shanty's
• Bogside Rogues

"Our 2nd annual Celtic Festival is expected to be twice as fun with the addition of a more robust Highland Games," said John Adams, President of the South Jersey Celtic Society, a co-sponsor of the event. "There truly is something for everyone at the Celtic Festival. We can't think of a more exciting way to educate the public about the heritage, traditions, language, art, music, and culture of the Celtic people."

Gates open at 10:30 a.m. and events run until 6:30 p.m. Tickets are $20 for adults and $10 for kids and dogs. Tickets can be purchased in advance at https://njrenfaire.ticketspice.com/south-jersey-celtic-festival-2022 or at the door. Online, use code SJCEarly22 for $5 off an adult ticket.

SJ Celtic Society Members, Veterans, Police, First Responders and their families - email sjcelticinc@gmail.com with "Discount Code" in the subject matter with supporting documentation for $5 off an Adult Full Price Ticket.