51st Annual Summer Choir School at West Side Presbyterian Church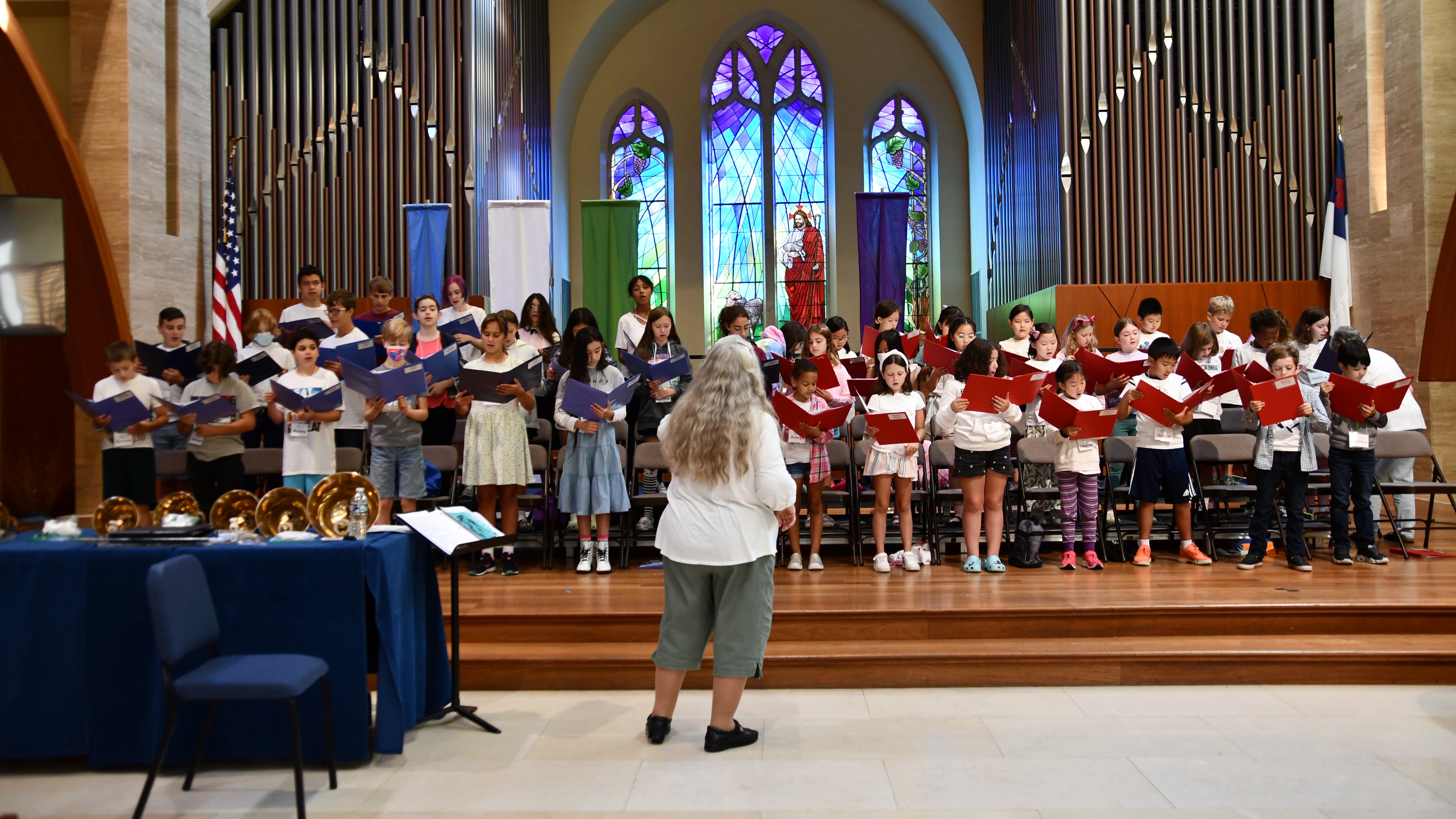 ---

RIDGEWOOD—Do your children love to sing? Are you looking for something fun and meaningful for them to do this summer?
Sign them up for West Side Presbyterian Church's 51st Annual Summer Choir School, which will be held August 14 through 18, from 8:30 am to 1:15 pm daily. The program combines joyful music with Christian education and community as well as a choice of activities such as sports and games, arts and crafts, hand bells, dance and Orff instruments.
"It's very holistic," said Deborah Holden-Holloway, minister of music at West Side. "Unlike many other summer experiences, the entire child is engaged – mentally, physically, spiritually – at Summer Choir School." And, of course, the religious aspect of the program is a focal point. This year, children will explore the Journey of the Spirit.
Summer Choir School is open to all children who are entering grades 3 through 8, regardless of church affiliation. Cost: $70 per child.
Have younger kids at home? West Side's Little Learners Music Camp, for children entering kindergarten through 2nd grade, will meet from 9:00 to 11:00 am daily the same week. Cost: $30 per child.
"No singing or musical experience is required," said Beth McNamara, administrator of both programs. "The Little Learners just come in and have fun singing, listening to Bible stories and doing crafts."
An excellent staff, some of whom were once Summer Choir School choristers, will lead the program under the direction of Deborah Holden-Holloway.
For more information and to sign up, visit www.westside.org/choir-camp. The registration deadline is July 14.
 
Founded in 1912, West Side Presbyterian Church is a welcoming, inclusive church where people of all ages grow in faith, form lasting friendships and help our neighbors in need. West Side is located at 6 South Monroe Street in Ridgewood. For more information, or to worship with us online, visit www.westside.org