Jazz Guitar Greats to Perform at West Side Presbyterian Church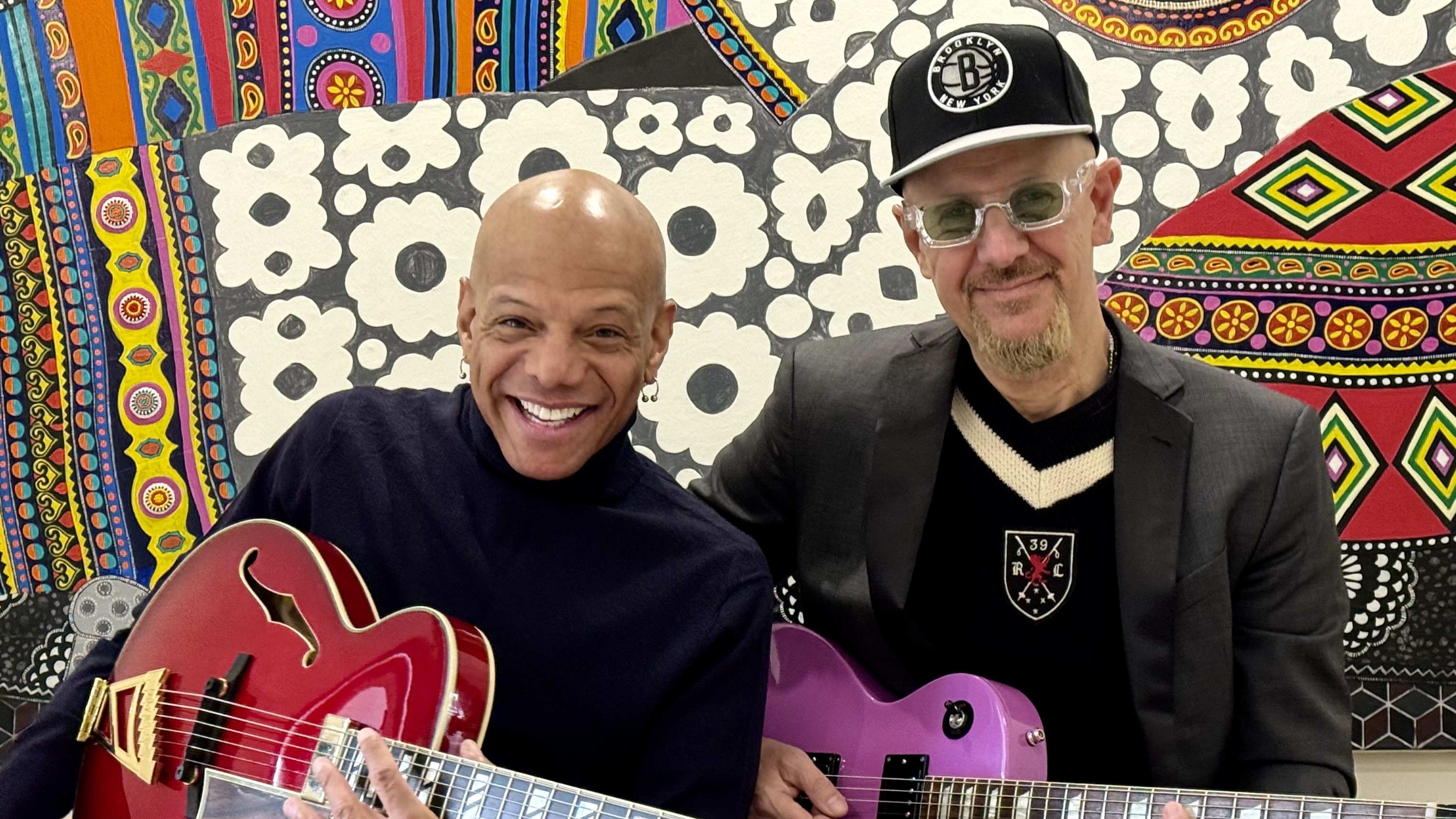 ---

RIDGEWOOD—Jazz guitar greats Joel Kipnis (known simply as JK in the music industry) and Mark Whitfield and their band will fill the sanctuary at West Side Presbyterian Church with cool jazz sounds on Sunday, November 19 at 3:00 pm as part of the 48th season of the West Side Concert Series.
JK started his career as a session musician and naturally transitioned into writing and producing records for a diverse array of artists including D'Angelo, Bon Jovi, Herbie Hancock, The Temptations, Carly Simon and  Jennifer Love Hewitt. In 2004 he founded Pulse Music, an artist-owned-and-operated music production house with studios and offices in New York City and Cape Town, South Africa. 
Mark Whitfield graduated from Boston's prestigious Berklee College of Music in 1987 and shortly thereafter returned to his native New York to embark on a career as a jazz guitarist, which has afforded him the opportunity to collaborate with such legendary artists as Dizzy Gillespie, Quincy Jones, Ray Charles, Herbie Hancock, Gladys Knight, Burt Bacharach, Shirley Horn, Wynton Marsalis, Branford Marsalis and his mentor, George Benson. The success of his debut album, The Marksman, in 1990 led to a recording career that has produced a total of 16 solo recordings and myriad collaborations.
Thanks to the generosity of benefactors, admission to the concert is free. (Donations are always appreciated.) Come enjoy an afternoon of exceptional music...and invite your friends!
Can't make it in person? Watch the livestream at https://westside.org/watch/concert-livestream/.
The 2023-2024 season marks the 48th season of the West Side Concert Series. Throughout its long history, the series has presented a wide variety of solo, instrumental and ensemble concerts in the classical, African-American and jazz traditions.
Founded in 1912, West Side Presbyterian Church is a welcoming, inclusive church where people of all ages grow in faith, form lasting friendships and help our neighbors in need. West Side is located at 6 South Monroe Street in Ridgewood, NJ. For more information, please call 201-652-1966 or visit www.westside.org.