Bergen Board of Trustees Adds Pair
---

PARAMUS, N.J. – The Bergen Community College Board of Trustees recently welcomed two new members to the institution's governing body. Ana Marti, the director of field-based education at Caldwell University, and Marisa Person, the student-elected alumni representative, took the oath of office at the board's August 1 and September 6 meetings, respectively.
Recommended by Bergen County Executive James J. Tedesco III and confirmed by the Bergen County Board of Commissioners, Marti will serve an unexpired term ending October 31, 2025. Person will serve a one-year term through June 30, 2024.
"With their experience in higher education, and in Marisa's case as a Bergen graduate, the Board of Trustees has become further enriched by the diversity of their experiences and perspectives," Chair Dorothy Blakeslee said. "I look forward to their contributions and thank them for their commitment to serving the College."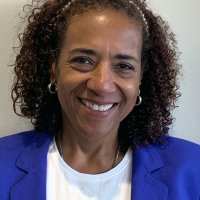 Marti, of Hackensack, recently retired as a West Orange School principal with more than 25 years of experience in K-12 education. Before her retirement, she served in various positions such as teacher, supervisor of several different academic departments, treasurer of the administrators' association, assistant principal and adjunct professor. She began her career as a software engineer. Since her retirement, Marti has served as a member of the Bergen County Special Services Board of Education and continues to direct field-based education at Caldwell University.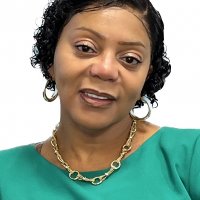 Person, of Bridgewater, graduated as part of the class of 2023 with an associate of science in professional studies. She has since transferred to Montclair State University in pursuit of a bachelor's degree in public health. Prior to graduating from Bergen, Person worked as a nurse. While at the College, Person participated in the Phi Theta Kappa honor society and Dr. Judith K. Winn School of Honors and served as a student leader on the Middle States Self-Study team.

The College's 12-person governing body features nine individuals appointed by the county, two by the governor and one elected by the student body. Bergen's president serves as an ex-officio member of the board.

Based in Paramus, Bergen Community College (www.bergen.edu), a public two-year coeducational college, enrolls more than 13,000 students at locations in Paramus, the Philip Ciarco Jr. Learning Center in Hackensack and Bergen Community College at the Meadowlands in Lyndhurst. The College offers associate degree, certificate and continuing education programs in a variety of fields. More students graduate from Bergen than any other community college in the state.